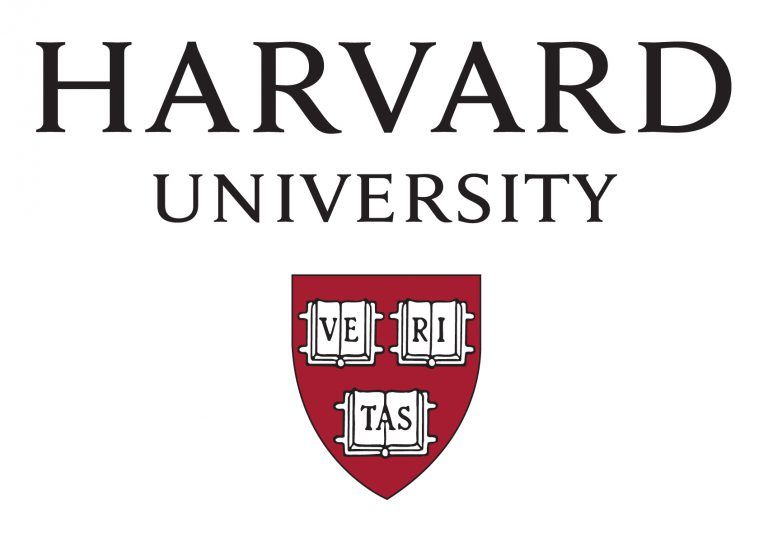 Uncertain On How To Scale Your Business And People?
We get it–running and scaling a business can feel overwhelming. You may feel uncertain about what steps you need to take in order to grow to the next level. A successful business has the right plan, process and people in place to scale.
Our Harvard Certified Scaling Up program helps you avoid stagnant growth by giving you and your team the tools and resources needed to confidently scale.
Feel like you don't have time? Sometimes you need to slow down to scale up. Learn why 20,000 Scaleups is essential to your business growth.
Contact us to see if joining a local community of like-minded entrepreneurs is right for your leadership team.
Start Scaling Your Business.
At the end of our 12-month Scaling Up program you will have:
An executive team that is healthy and ALIGNED.
Core VALUES and purpose are alive in the organization.
Healthy communication RHYTHMS.
ACCOUNTABILITY and goals are met.
The company plans and PERFORMANCE is transparent.
Meet Your Scaling Up Certified Coach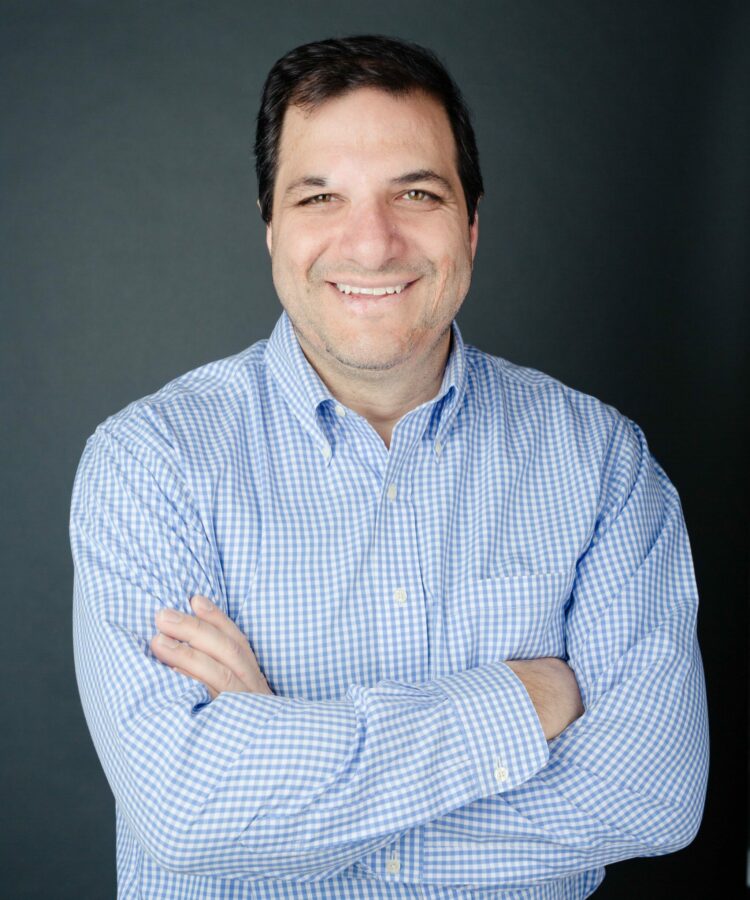 Daniel Marcos – Austin, TX
Daniel Marcos is the cofounder and CEO of Growth Institute, the leading online executive education company for C-level executives at fast-growing firms. He is a keynote speaker and a CEO Coach, with a mission to help one million entrepreneurs scale their impact and reduce drama in the process.
He is a member of YPO and EO and is a certified coach in the Scaling Up methodology. He is a graduate of EO's premiere CEO program, the "Birthing of Giants," and he holds a BS in Industrial and Systems Engineering from ITESM (Monterrey Tech) and an MBA from Babson College. Daniel has recently been recognized in Expansion Magazine's "30 under 30." Also, he's the EO podcast host at Maestros de Escalamiento.
Daniel partnered with Verne Harnish in 2012 to bring executive training to the masses. What was once reserved for a small niche of wealthy companies is now available to all CEOs and their executive teams. In less than a decade, Growth Institute has been recognized four times as among the top 5,000 fastest-growing private companies in the United States (Inc. 5000), with over 50,000 members from over 10,000 companies across 68 countries.
Have questions about this program, contact me at daniel@growthinstitute.com 
Scale Your Business Today
Hear From Another Business Who Has Scaled With Us
Using the Scaling Up methodologies, I have helped dozens of businesses and leadership teams successfully scale in the last decade.
""Although we are already familiar with the Scaling Up methodology and had used it for the past several years, under Daniel's guidance, we've gained rigor and discipline within the team's execution."

– Jennifer Bradbury, COO, Direct Response Media Group

"I was impressed with Daniel's tenacity, knowledge, and commitment to help others succeed, so much that I decided to partner with him on a new venture, the Growth Institute."

– Verne Harnish – Founder & CEO Scaling Up
"Daniel served as a guide to help me navigate the political circumstances of the business world such as his knowledge and unique experience negotiating with high profile thought leaders."

– Kevin Daum – Multimedia Stategist – TAE International
Investment
An integrative program that involves both interactive, in-person education along with personal online learning.
Get access to:
Scaling Up Scoreboard Software subscription for up to 10 employees for 1 full year
Complimentary live streaming of both Spring and Fall ScaleUp Summits
Discounted registration prices for Spring and Fall ScaleUp Summits
A two-day Harvard Program for CEOs to recap lessons learned, reflections on the program, how they've implemented Scaling Up strategies, and any results*
Company diagnostics and assessment of current and future priorities and goals – including a personalized Cash Flow Story with your City Leader
Access to participating partner Better Book Club, a web-based book club that encourages professional growth and accountability within your business
Establish a strong culture of learning with all of your employees with Growth Institute's on-demand Center for Excellence and Culture.
* optional session (additional $2,500 fee)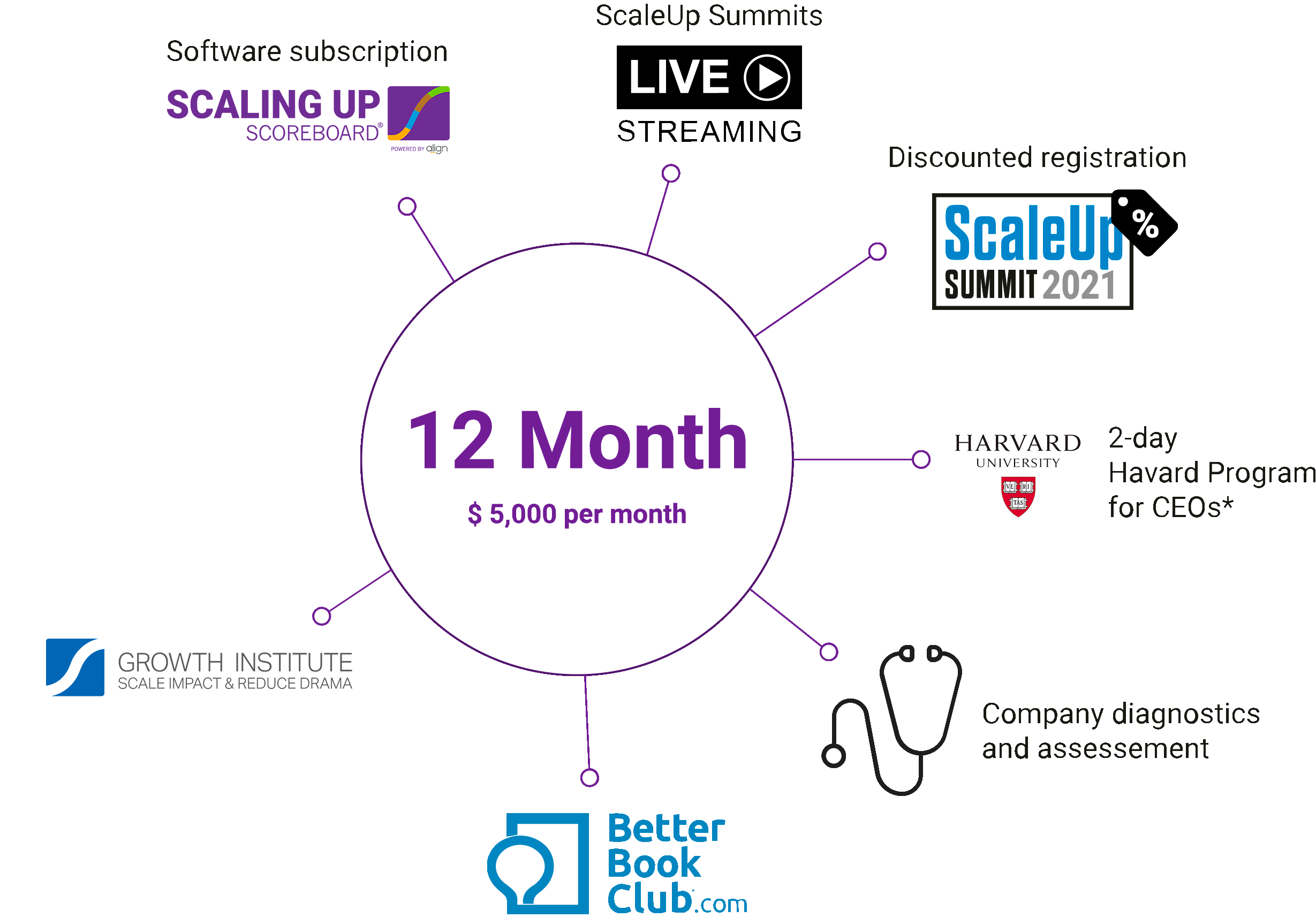 Scaling A Business Can Be Hard.
Especially if you don't have a plan or your leadership team isn't prepared.
We get it–there are a lot of things to consider when scaling a business and sometimes you don't know what steps to take next.
Joining our 12-month Scaling Up program gives you the confidence you need to scale and successfully take your business to the next level.
If you are a high-growth company looking to scale, book a call!
Austin Cohort Date
Launch Dates: June 7th, 2022
Capital Factory is the place where the technology community comes together to learn and connect.
Location:  Capital Factory – 701 Brazos St. Austin, Texas 78701