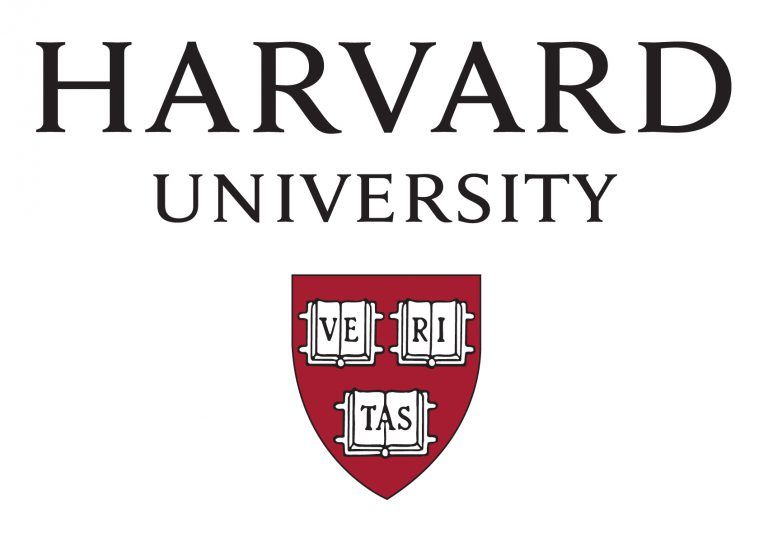 Uncertain On How To Scale Your Business And People?
We get it–running and scaling a business can feel overwhelming. You may feel uncertain about what steps you need to take in order to grow to the next level. A successful business has the right plan, process and people in place to scale.
Our Harvard Certified Scaling Up program helps you avoid stagnant growth by giving you and your team the tools and resources needed to confidently scale.
Feel like you don't have time? Sometimes you need to slow down to scale up. Learn why 20,000 Scaleups is essential to your business growth.
Contact us to see if joining a local community of like-minded entrepreneurs is right for your leadership team.
Start Scaling Your Business.
At the end of our 12-month Scaling Up program you will have:
An executive team that is healthy and ALIGNED.
Core VALUES and purpose are alive in the organization.
Healthy communication RHYTHMS.
ACCOUNTABILITY and goals are met.
The company plans and PERFORMANCE is transparent.
Meet Your Scaling Up Certified Coach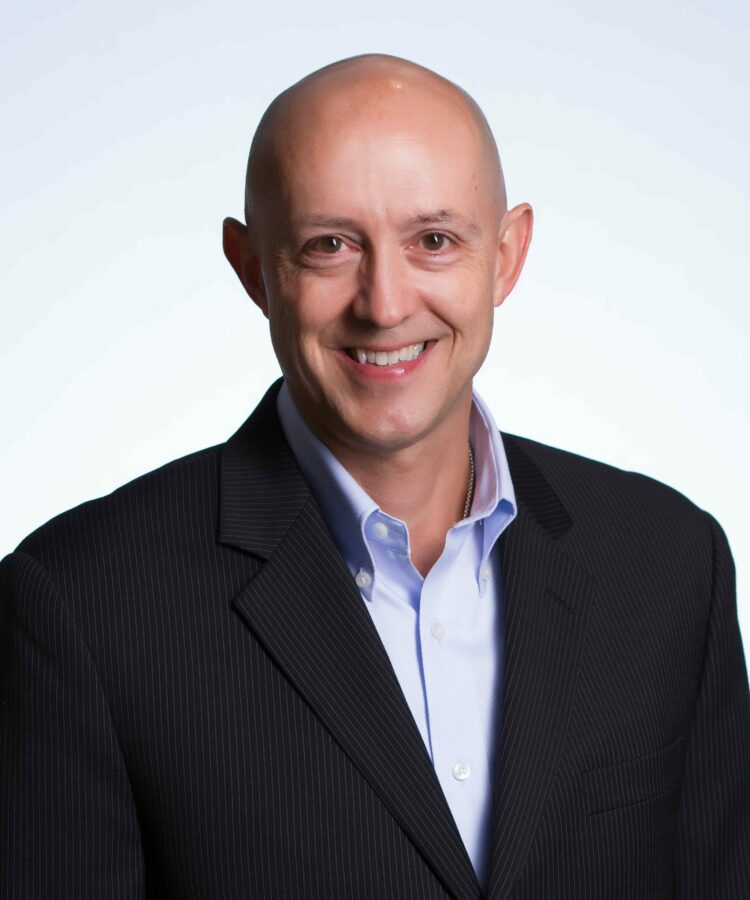 Herb Cogliano – Boston, MA
Herb Cogliano spearheads his own advisory practice based on the award-winning books Scaling Up and the Rockefeller Habits. As an international business growth advisor and experienced CEO Scaling Up practitioner, he has learned firsthand what it takes to overcome many business challenges. Herb is pursuing his passion of working with leaders of growth companies to achieve freedom by helping them create industry-leading strategies and flawless execution within their organizations.
Herb was formerly CEO of Sullivan and Cogliano Designers, a 53-year privately held family-owned, Technology Staffing and Workforce Solutions firm and in 1993, he also founded the Sullivan and Cogliano education business.
A resident of Westford, Herb graduated from Westford Academy in 1983 and received his BSBA from Boston College in 1987 and his MBA from University of Massachusetts (International Honor Society Beta Gamma Sigma) in 2016.
Sullivan and Cogliano joined a select group of companies that have appeared on the Inc. 5000 Fastest Growing Company list multiple times. The Inc. 5000 is ranked according to percentage revenue growth over a four-year period. This achievement puts us in a unique position, especially if you consider that over 27 million businesses are registered in the USA.
His firm was a Multiyear recipient of Boston and South Florida Business Journal Best Places to Work Award. This honor recognizes Sullivan and Cogliano's achievements in changing the business landscape, in creating a positive work environment that attracts and retains employees through a combination of employee satisfaction, working conditions, and company culture.
Herb serves on the Carroll School of Management Board of Advisors at Boston College. He has been a member of the American Staffing Association and formerly served on its Board of Directors as Chapter Relations Committee Chair. He is past president of the Massachusetts Association of Staffing Services, and previously served on the boards of Employment Resources, Inc. and Junior Achievement.
Have questions about this program, contact me at Herb@aspiregrowthadvisors.com
Scale Your Business–Today
Hear From Other Businesses Who Have Scaled With Us
Using the Scaling Up methodologies, we have helped dozens of businesses and leadership teams successfully scale in the last decade.
"When Herb started coaching us we were distracted, the management team was rowing in different directions and we were at odds as to how to take the business forward. Since working with Herb, the business has changed for the better, we have a clearer focus, we know what we are working towards and we now know how to get there."

– Russell Devenish, Managing Director, Truspace Office Design & Construction
"We discovered Scaling Up through an associate who had a session with Herb, and so we reached out, and began a journey which has been remarkable and achieved a focus, that otherwise would not have been possible. From our work with Herb, we have a robust framework, to work within for all areas of our business, and an increased ownership from all team members, of our Core Values and goals."

– Joanne Wilson, COO, Caring For You Nursing Agency
"Our business journey has been like climbing Everest. We have been in high-growth mode for some years and we realized that, in order to go to the next level, it was time for us to seek expert guidance. Since engaging with Herb, our revenue growth has tripled! Rather than playing fast and loose as we had traditionally done, we are now operating under appropriate protocols that are essential for us to sustain our growth at scale."

– Greg Dewald, Founder & CEO, Bright!Tax
Investment
An integrative program that involves both interactive, in-person education along with personal online learning.
Get access to:
Scaling Up Scoreboard Software

 

subscription for up to 10 employees for 1 full year.
Complimentary live streaming of both Spring and Fall ScaleUp Summits.
Discounted registration prices for Spring and Fall ScaleUp Summits.
A two-day Harvard Program for CEOs to recap lessons learned, reflections on the program, how they've implemented Scaling Up strategies, and any results*
Company diagnostics and assessment of current and future priorities and goals – including a personalized

 

Cash Flow Story

 

with your City Leader.
Access to participating partner

 

Better Book Club,

 

a web-based book club that encourages professional growth and accountability within your business.
Establish a strong culture of learning with all of your employees with Growth Institute's on-demand Center for Excellence and Culture.
* optional session (additional $2,500 fee)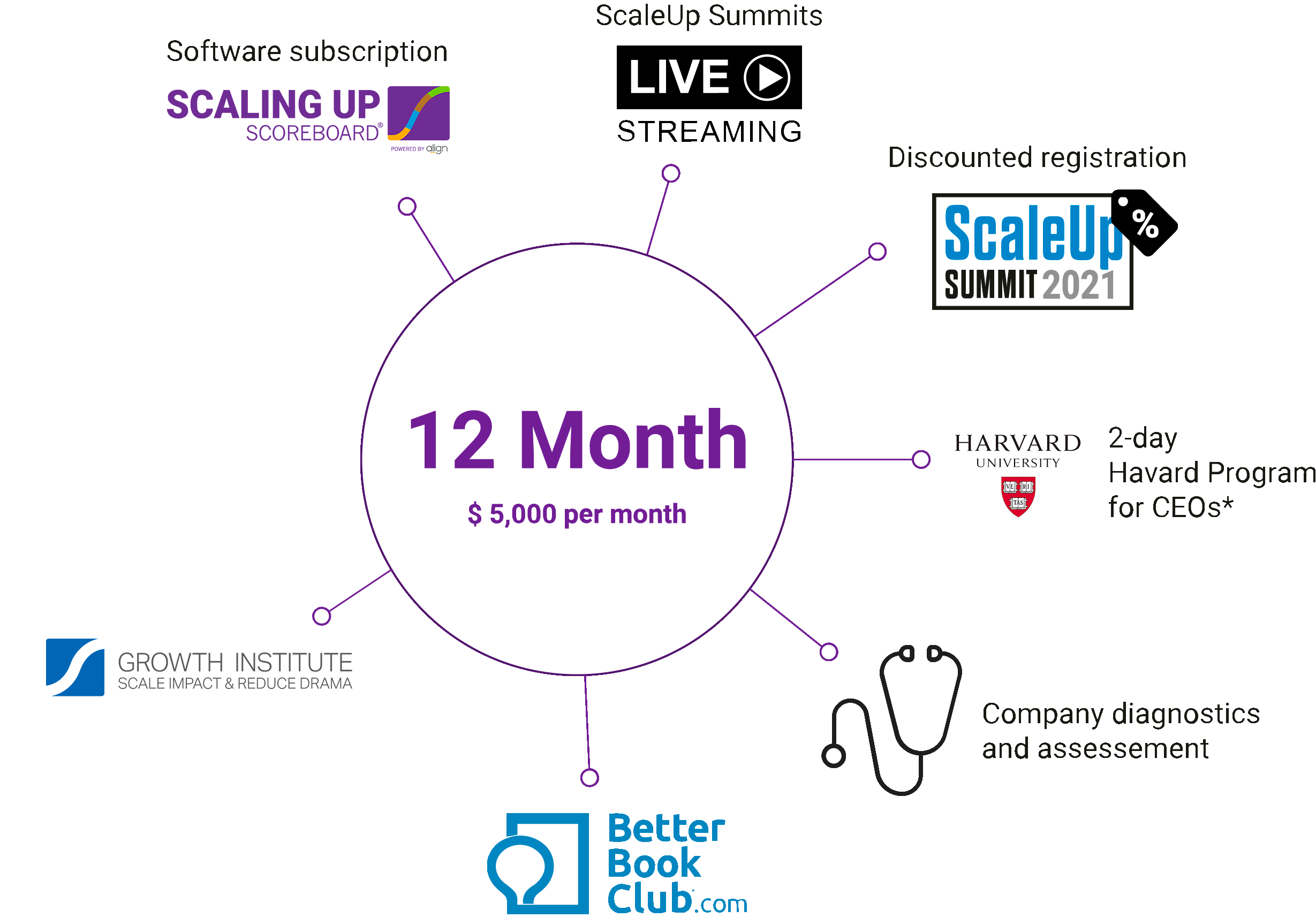 Scaling A Business Can Be Hard.
Especially if you don't have a plan or your leadership team isn't prepared.
We get it–there are a lot of things to consider when scaling a business and sometimes you don't know what steps to take next.
Joining our 12-month Scaling Up program gives you the confidence you need to scale and successfully take your business to the next level.
If you are a high-growth company looking to scale, contact me today!
Boston, MA Cohort Dates
June 1, 2, 3, 2022
September 12, 2022
December 12, 2022
March 13, 2023
Your 12-month journey will start at the beautiful Conference Center at Waltham Woods.
Location: 860 Winter Street, Waltham, MA 02451