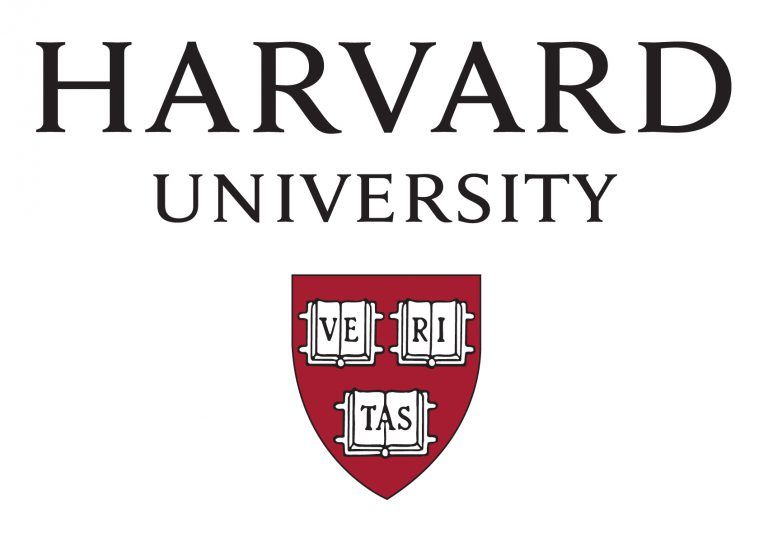 Uncertain On How To Scale Your Business And People?
We get it–running and scaling a business can feel overwhelming. You may feel uncertain about what steps you need to take in order to grow to the next level. A successful business has the right plan, process and people in place to scale.
Our Harvard Certified Scaling Up program helps you avoid stagnant growth by giving you and your team the tools and resources needed to confidently scale.
Feel like you don't have time? Sometimes you need to slow down to scale up. Learn why 20,000 Scaleups is essential to your business growth.
Contact us to see if joining a local community of like-minded entrepreneurs is right for your leadership team.
Start Scaling Your Business.
At the end of our 12-month Scaling Up program you will have:
An executive team that is healthy and ALIGNED.
Core VALUES and purpose are alive in the organization.
Healthy communication RHYTHMS.
ACCOUNTABILITY and goals are met.
The company plans and PERFORMANCE is transparent.
Meet Your Scaling Up Certified Coach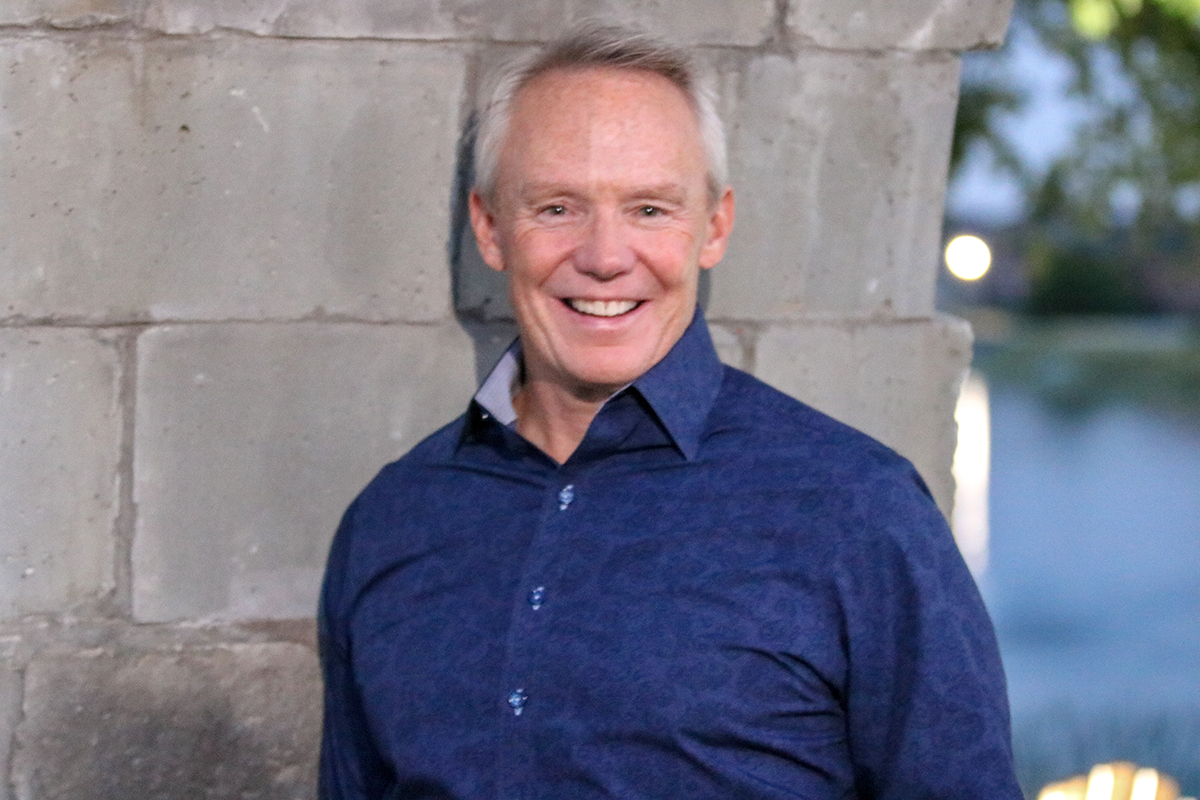 Mark Fenner is President of Rise Performance Group, a Scaling-Up Certified Coach™, a John Maxwell Certified Leadership Coach, and a member of the National Speakers Association. Mark has earned the prestigious Certified Speaking ProfessionalTM designation, the speaking profession's highest-earned international measure of professional platform competence.
Mark founded Rise Performance Group in 2011 after a 25-year career as a sales leader in software and technology services. His passion for helping leaders become more so they can achieve more so they can ultimately give more has made him a much sought-after expert in leadership, organizational growth strategies, and instilling the disciplines of excellence.
Mark leverages an extensive set of tools to help clients create transformation. For decades, he has studied and applied strategies from prominent thought leaders, past and present. Mark is a certified Gazelles coach—leveraging the proven Scaling Up – Mastering the Rockefeller Habits growth system—as well as a John Maxwell Certified Leadership Coach. Mark teaches client-centric selling and is certified in Wiley's PXT Select™, CheckPoint 360°™ leadership assessments, Everything DiSC®, and The Five Behaviors of a Cohesive Team™. Mark's deep array of resources provides him with multiple ways to help clients solve problems and create breakthroughs.
With extensive training and decades of hands-on experience, Mark has helped hundreds of organizations build high-performing cultures, nurture world-class leaders, and push the envelope of profitability.
"What we're trying to do—and I've had years of experience honing just how we do it—but we're working with your leadership team to really lock on to its true potential. Every team has a blind spot. I am going to give you the tools to not only identify that blind spot but to really move your company toward that model of high-performing culture necessary for sustainable growth."
Mark Fenner
Scaling Up Coach and Strategist
Have questions about this program, contact me at markf@scalingupdfw.com 
Scale Your Business–Today
Hear From Other Businesses Who Have Scaled With Us
Using the Scaling Up methodologies, we have helped dozens of businesses and leadership teams successfully scale in the last decade.
"We have really enjoyed working with Mark Fenner over the last two years. He has been a great partner that has challenged myself and our executive team to continually improve. Mark has been instrumental in helping our team to create, align, and execute the strategies necessary to scale our business. His character, energy, and passion are second to none."

Brian Ganser, CEO Strive Consulting
"The increased complexity of 600 employees, 4 business units, and multiple campuses made us realize we needed a coach and a system to ensure we preserve our culture, streamline communication, structure our planning, and build organizational bench strength. Mark has been an invaluable resource in preparing us for the next phase of growth."

Cody Foster, Founder and CEO, Advisors Excel
"Mark was instrumental in developing initiatives to drive a turnaround in our culture. We improved our employee NPS from below 30 to over 70, which has resulted in the creation of significant value for our clients and our business."

Cody Mendenhall, CFP, Executive Director, Pension Consultants
Investment
An integrative program that involves both interactive, in-person education along with personal online learning.
Get access to:
Scaling Up Scoreboard Software subscription for up to 10 employees for 1 full year.
Complimentary live streaming of both Spring and Fall ScaleUp Summits.
Discounted registration prices for Spring and Fall ScaleUp Summits.
A two-day Harvard Program for CEOs to recap lessons learned, reflections on the program, how they've implemented Scaling Up strategies, and any results*
Company diagnostics and assessment of current and future priorities and goals – including a personalized Cash Flow Story with your City Leader.
Access to participating partner Better Book Club, a web-based book club that encourages professional growth and accountability within your business.
Establish a strong culture of learning with all of your employees with Growth Institute's on-demand Center for Excellence and Culture.
* optional session (additional $2,500 fee)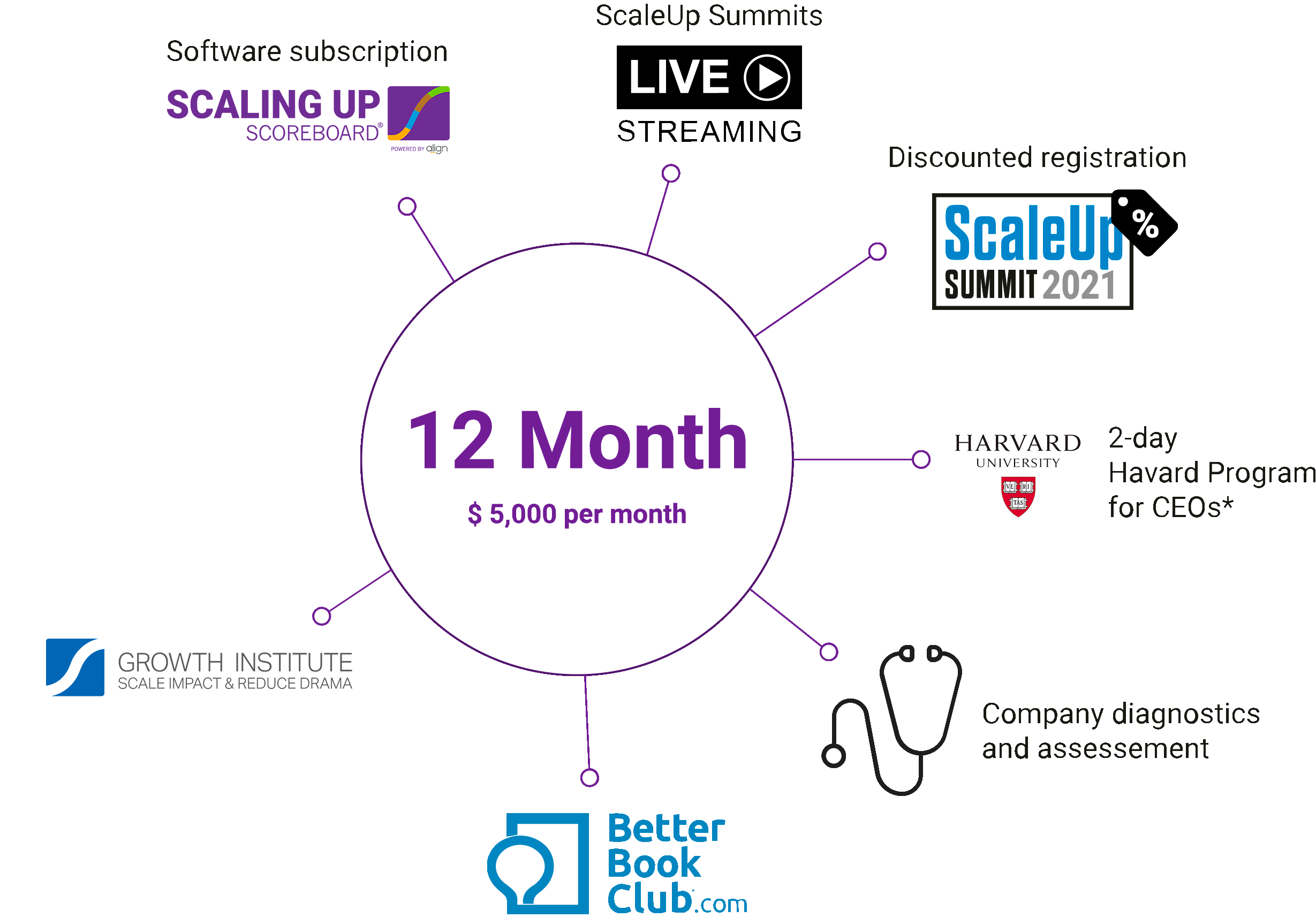 Scaling A Business Can Be Hard.
Especially if you don't have a plan or your leadership team isn't prepared.
We get it–there are a lot of things to consider when scaling a business and sometimes you don't know what steps to take next.
Joining our 12-month Scaling Up program gives you the confidence you need to scale and successfully take your business to the next level.
If you are a high-growth company looking to scale, contact me today!
Dallas, TX Cohort Dates
Session 1: June 7-9, 2022
Your 12-month journey will start at the beautiful Park City Club in Dallas, Texas.
Address: Park City Club, 5956 Sherry Lane, Suite 1700, Dallas, TX 75225