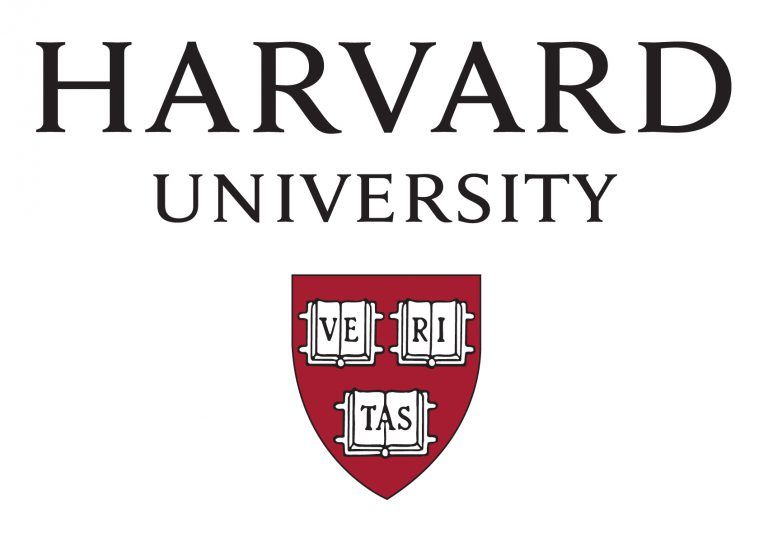 Uncertain On How To Scale Your Business And People?
We get it–running and scaling a business can feel overwhelming. You may feel uncertain about what steps you need to take in order to grow to the next level. A successful business has the right plan, process and people in place to scale.
Our Harvard Certified Scaling Up program helps you avoid stagnant growth by giving you and your team the tools and resources needed to confidently scale.
Feel like you don't have time? Sometimes you need to slow down to scale up. Learn why 20,000 Scaleups is essential to your business growth.
Contact us to see if joining a local community of like-minded entrepreneurs is right for your leadership team.
Start Scaling Your Business.
At the end of our 12-month Scaling Up program you will have:
An executive team that is healthy and ALIGNED.
Core VALUES and purpose are alive in the organization.
Healthy communication RHYTHMS.
ACCOUNTABILITY and goals are met.
The company plans and PERFORMANCE is transparent.
Meet Your Scaling Up Certified Coach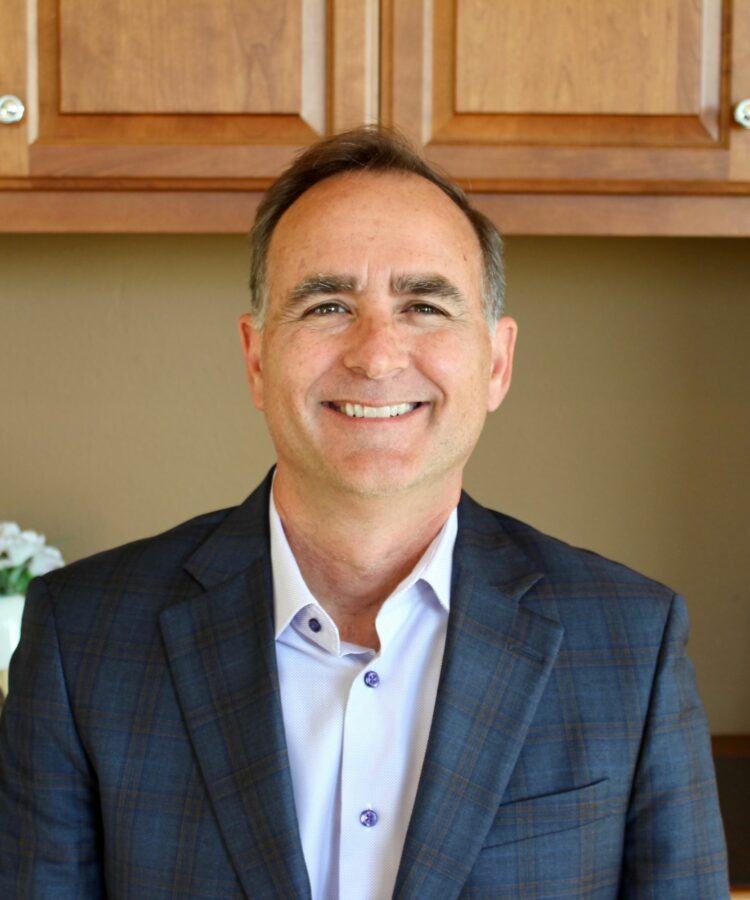 Dale Robinette, San Diego, CA
Dale Robinette has spent a career being trained and measured on year-over-year growth. Whether in sales, sales leadership, general management, as a CEO, or even on public boards, his contribution has always been his ability to achieve exponential top- and bottom-line growth.
Dale was trained by a Fortune 50 company, Tyco Electronics, where he quickly moved up the ranks into leadership positions. From there, he joined Peregrine Semiconductor, achieving 129% CAGR as a General Manager.
Dale has built a successful startup, has been on several company boards, and is a successful CEO Coach. Today he finds his passion helping leadership teams build healthy, scalable companies while vastly improving their enterprise value.
Have questions about this program, contact me at robinette.dale@gmail.com
Scale Your Business Today
Hear From Other Businesses Who Have Scaled With Us
Using the Scaling Up methodologies, I have helped dozens of businesses and leadership teams successfully scale in the last decade.
"Working with Dale and implementing Scaling Up has been a fantastic experience for our company. Since we've been working together, our revenue and profits have more than doubled while keeping our headcount and G&A growth in the single digits. The system provides a disciplined approach to dealing with all key functional categories. I wish I had been introduced to Dale and Scaling Up 15 years ago."

– Mike Farkas, CEO, OnlineSports
"Dale helped one of my newly acquired businesses that was struggling to achieve bottom-line results. In record time, Dale identified the key target improvement opportunities and put an action plan in place. Over a four-month period, he met with my team to meet the objectives. The end result was a complete turnaround of the division, generating bottom-line results above expectations."

– Jon P. Fredricks, President & CEO, Welk Resorts Group, Inc.
"Dale is constantly encouraging us to be better leaders and to focus on the pillars of growth for our business. He holds us accountable as we strive to grow, and Dale is also very good at not letting anybody off the hook. He consistently provides creative ways to engage us and continue to build the community of our leaders."

– Julie Thomas, President & CEO, ValueSelling Associates

Investment
An integrative program that involves both interactive, in-person education along with personal online learning.
Get access to:
Scaling Up Scoreboard Software

 

subscription for up to 10 employees for 1 full year.
Complimentary live streaming of both Spring and Fall ScaleUp Summits.
Discounted registration prices for Spring and Fall ScaleUp Summits.
A two-day Harvard Program for CEOs to recap lessons learned, reflections on the program, how they've implemented Scaling Up strategies, and any results*
Company diagnostics and assessment of current and future priorities and goals – including a personalized

 

Cash Flow Story

 

with your City Leader.
Access to participating partner

 

Better Book Club,

 

a web-based book club that encourages professional growth and accountability within your business.
Establish a strong culture of learning with all of your employees with Growth Institute's on-demand Center for Excellence and Culture.
* optional session (additional $2,500 fee)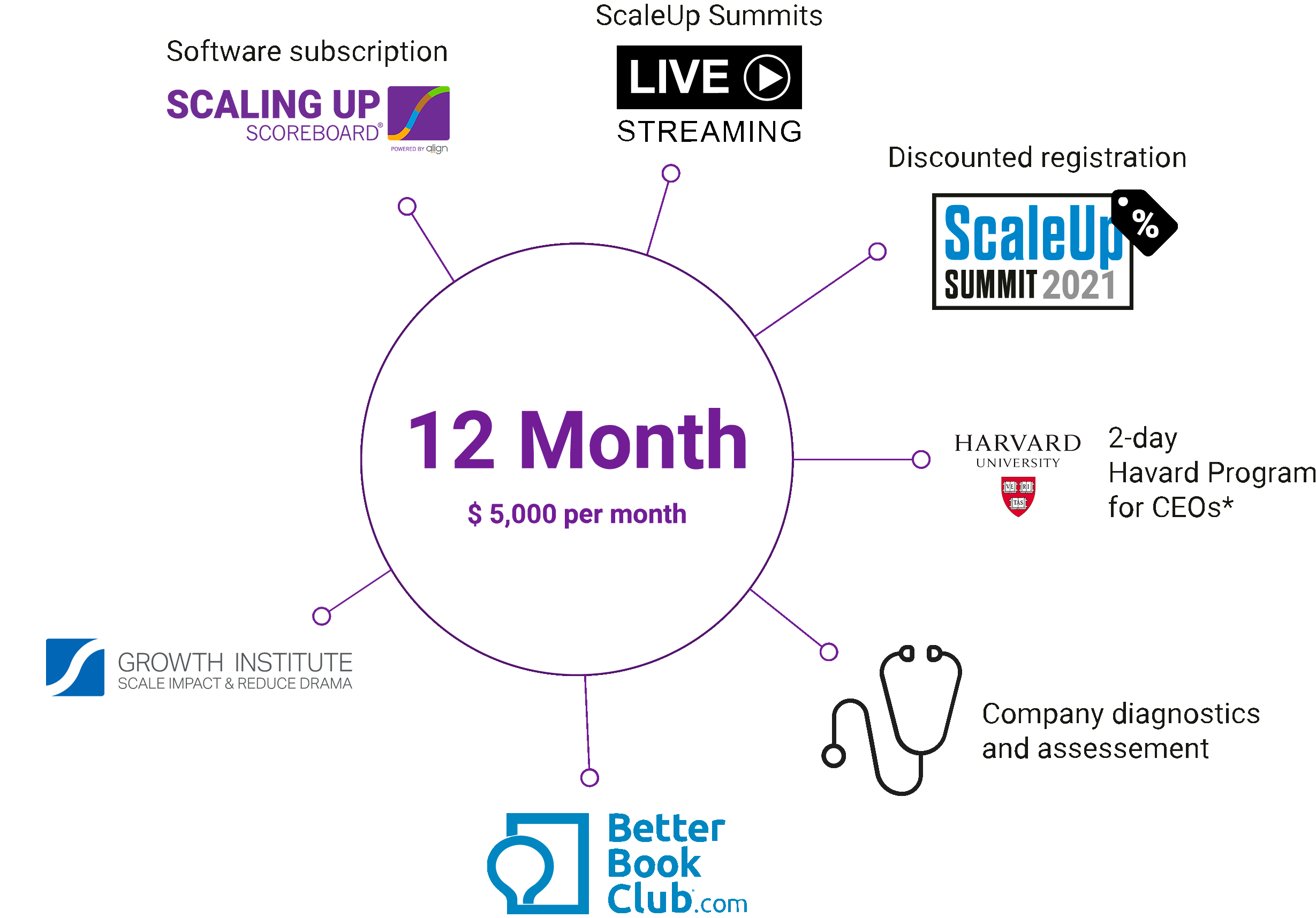 Scaling A Business Can Be Hard.
Especially if you don't have a plan or your leadership team isn't prepared.
We get it–there are a lot of things to consider when scaling a business and sometimes you don't know what steps to take next.
Joining our 12-month Scaling Up program gives you the confidence you need to scale and successfully take your business to the next level.
If you are a high-growth company looking to scale, contact us!
San Diego Cohort Dates
Session 1: June 7-9, 2022
Session 2: September 9, 2022
Session 3: December 9, 2022
Session 4: March 20, 2023
CEO Training: Harvard Fall 2023 (Date TBD)
Location: Troutman Pepper, 11682 El Camino Real, Suite 400,
San Diego, CA 92130