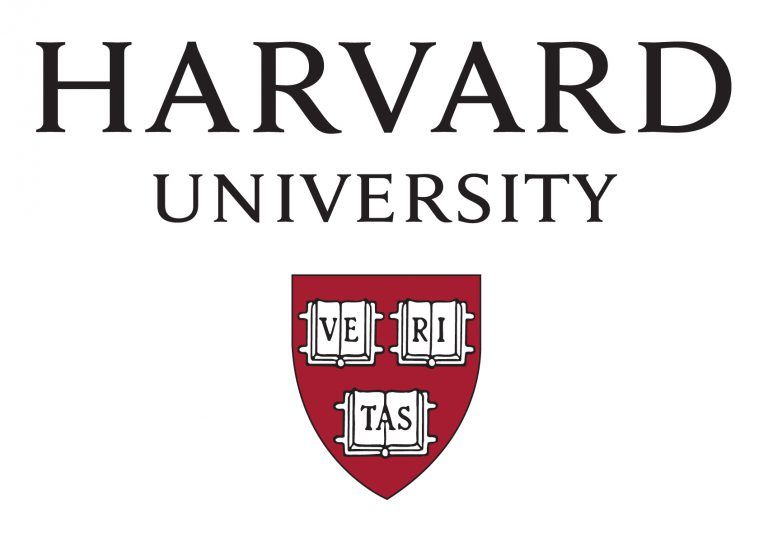 Uncertain On How To Scale Your Business And People?
We get it–running and scaling a business can feel overwhelming. You may feel uncertain about what steps you need to take in order to grow to the next level. A successful business has the right plan, process and people in place to scale.
Our Harvard Certified Scaling Up program helps you avoid stagnant growth by giving you and your team the tools and resources needed to confidently scale.
Feel like you don't have time? Sometimes you need to slow down to scale up. Learn why 20,000 Scaleups is essential to your business growth.
Contact us to see if joining a local community of like-minded entrepreneurs is right for your leadership team.
Start Scaling Your Business.
At the end of our 12-month Scaling Up program you will have:
An executive team that is healthy and ALIGNED.
Core VALUES and purpose are alive in the organization.
Healthy communication RHYTHMS.
ACCOUNTABILITY and goals are met.
The company plans and PERFORMANCE is transparent.
Meet Your Scaling Up Certified Coaches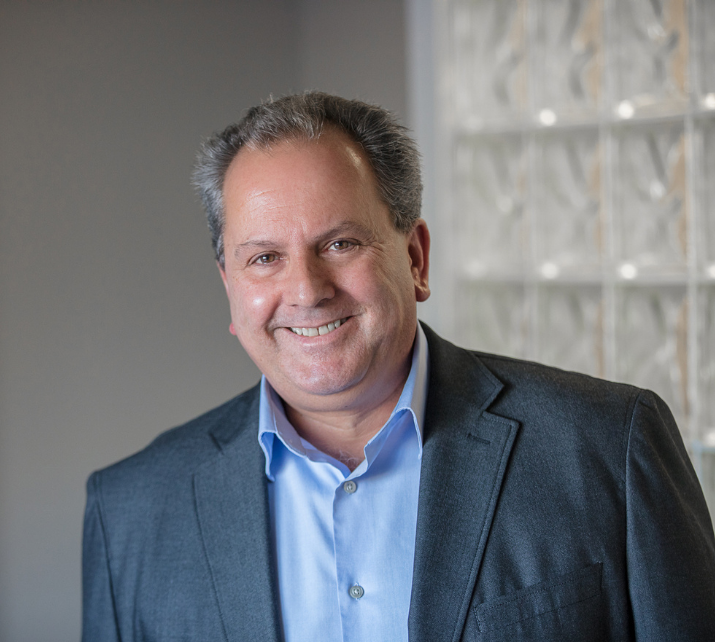 Donald Haché – Moncton, NB
Don has years of professional experience managing startups and established companies. He has held various senior management, engineering, technical and sales positions in Canada, the USA, and abroad.
Don has helped companies in all business development stages – start-up, scale-up, fast-growth challenges, steady-state business, relocation, downsizing, and shut-downs. He has background in small, medium, and large-scale development, implementation, and system integration projects.
Having started small to medium size companies, he understands the challenges entrepreneurs are faced with and has a track record of building these companies and turning them into successful operations. Business professionals frequently comment that Mr. Haché's initials "DH" stand for "Designated Hitter".
Have questions about this program, contact me at don.hache@selltrongroup.com
Andy Buyting – Fredericton, NB
Andy Buyting is a serial entrepreneur who started working in family business at the age of six. He is a business graduate of the University of New Brunswick as well as the Birthing Of Giants program at MIT in Boston. Andy has owned and scaled several businesses over the years including companies in farming, retail, marketing, media, and real estate development.
As a Certified Scaling Up Coach, Andy brings over 25 years of sales, marketing, operations, business development, human resources, and entrepreneurship experience to his clients. He currently coaches the executives of various national and international growth companies as they expand and develop their businesses to the next level. His clients' track records speak for themselves. 92% of his "for-profit" clients have top-line growth exceeding 2x industry average and exponential bottom-line growth. Also, 71% of those companies that Andy has coached over the past 12 years have gone on to sell for multiples that are 2x – 8x industry averages and 5-10x founder's expectations!
Andy is well-read (reading on average 35+ books annually) and brings this wealth of knowledge to his clients. As such, he is often sought out to serve on advisory boards to private as well as public organizations. Andy is a published author of three business books and has contributed to numerous business magazines, blogs, and trade publications across the globe.
Have questions about this program, contact me at andy@carleventures.com
Scale Your Business–Today
Hear From Other Businesses Who Have Scaled With Us
Using the Scaling Up methodologies, we have helped dozens of businesses and leadership teams successfully scale in the last decade.
"I worked with Andy Buyting for about five years as my Scaling Up Coach for Source Security. When we started, we had just come off the worst year in our company's history.  We lacked A strong business foundation. With Andy's help at our quarterly leadership planning sessions, he brought in a level of focus and accountability that transformed our business."

Ron Lovett, President RFL Group of Companies
"Five years ago, S.i. System brought on Andy Buyting as a Scaling Up Coach to run his process for me inside my organization. The results were transformational and allowed me to go to market last year and find a PE firm that bought the majority of Si. at 8x multiple. Scaling Up is an accelerator for operational process improvement."

– Derek Bullen, CEO at S.i. Systems
"Andy and the Scaling Up process has really helped to transform our business. His guidance and gentle way of challenging our executive into doing things differently has helped us transform our business in many ways, from the management structure to the way we establish goals, set strategies, and complete our goals. He also helped us navigate us through some difficult times and continues to do so through the current challenges resented by Covid-19."

– Doug Wilms, Founder of The Learning Bar
Investment
An integrative program that involves both interactive, in-person education along with personal online learning.
Get access to:
Scaling Up Scoreboard Software

 

subscription for up to 10 employees for 1 full year.
Complimentary live streaming of both Spring and Fall ScaleUp Summits.
Discounted registration prices for Spring and Fall ScaleUp Summits.
A two-day Harvard Program for CEOs to recap lessons learned, reflections on the program, how they've implemented Scaling Up strategies, and any results*
Company diagnostics and assessment of current and future priorities and goals – including a personalized

 

Cash Flow Story

 

with your City Leader.
Access to participating partner

 

Better Book Club,

 

a web-based book club that encourages professional growth and accountability within your business.
Establish a strong culture of learning with all of your employees with Growth Institute's on-demand Center for Excellence and Culture.
* optional session (additional $2,500 fee)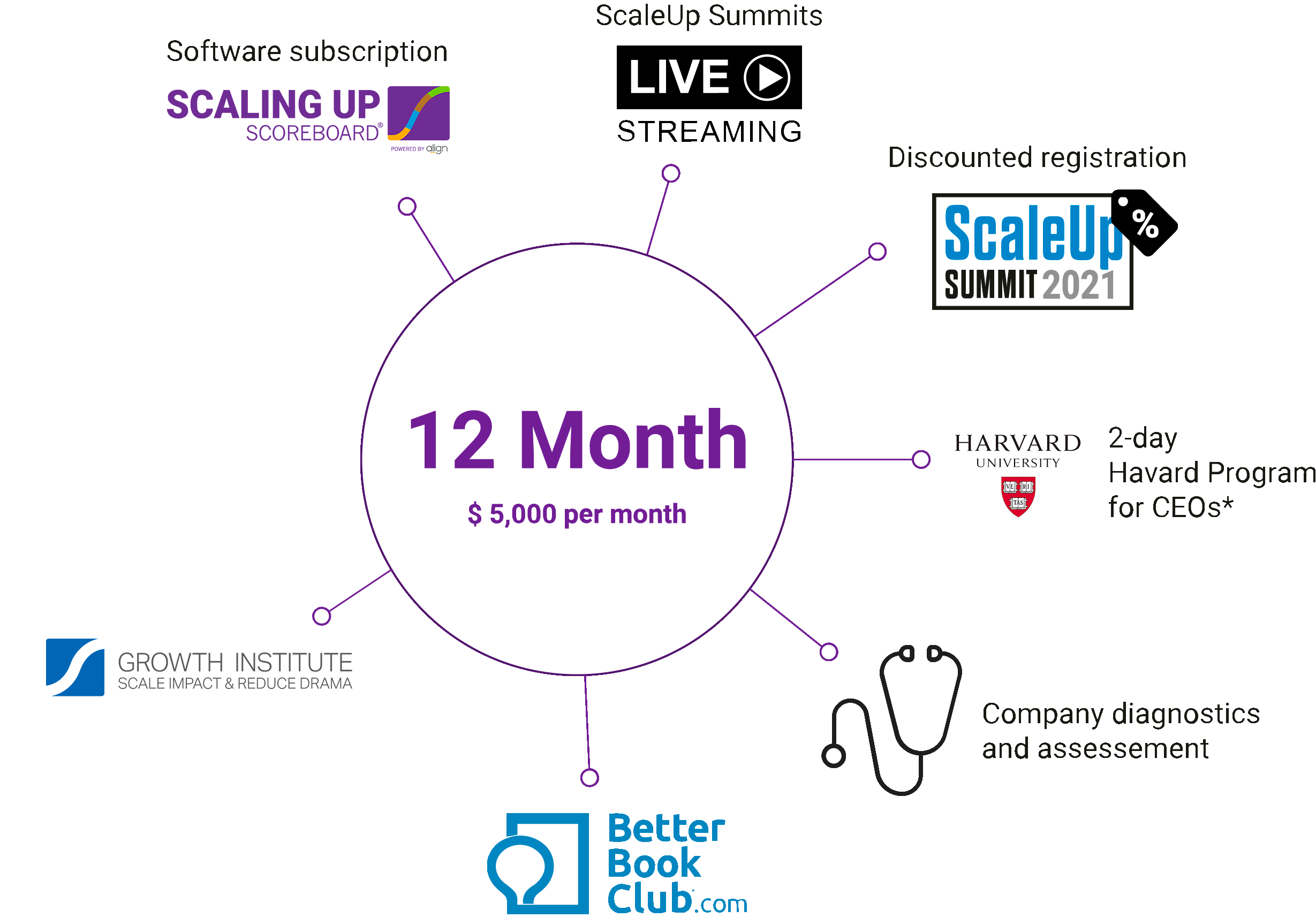 Scaling A Business Can Be Hard.
Especially if you don't have a plan or your leadership team isn't prepared.
We get it–there are a lot of things to consider when scaling a business and sometimes you don't know what steps to take next.
Joining our 12-month Scaling Up program gives you the confidence you need to scale and successfully take your business to the next level.
If you are a high-growth company looking to scale, contact us!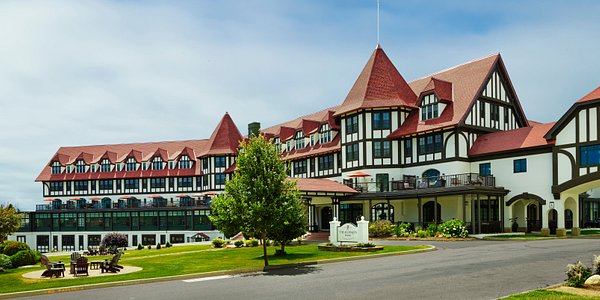 Atlantic Canada Cohort Dates
Session 1: Monday, Jun 6 Evening. Tue & Wed June 7 & 8, 2022
Session 2: Week of Sep 5, 2022
Session 3: Week of Dec 5, 2022
Session 4: Week of Mar 6, 2023
Your 12-month journey will start at the beautiful Algonquin Resort in St. Andrews By-The-Sea. Each subsequent quarterly in-person event will be held at an equally inspiring venue in southern New Brunswick or Nova Scotia.