Staying Productive
The way we work is changing. How are you keeping your teams on track and productive? Join top Scaling Up partners from around the globe for another Scaling Up+ Summit on October 21, 2021. These leading CEOs and authors will share actionable insights to ensure continued prosperity within your firms by helping you outthink your competition.
About the Speakers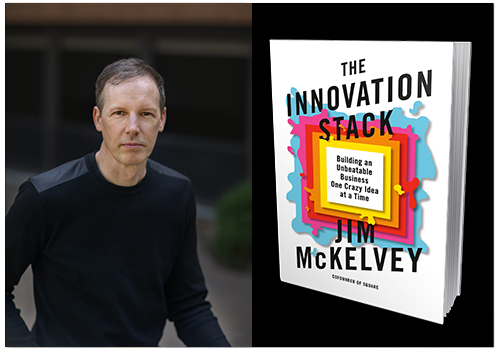 Jim McKelvey
Author, The Innovation Stack: Building an Unbeatable Business One Crazy Idea at a Time
Jim McKelvey is a serial entrepreneur, inventor, philanthropist, artist, and author of The Innovation Stack: Building an Unbeatable Business One Crazy Idea at a Time. He is the cofounder of Square, and served as the chairman of its board until 2010, and still serves on the Board of Directors. In 2011, his iconic card reader design was inducted into the Museum of Modern Art. In 2017, McKelvey founded Invisibly, an ambitious project to unlock the value of peoples' personal data. He is a Deputy Chair of the St. Louis Federal Reserve.
Liz Wiseman
Author, Impact Players: How to Take the Lead, Play Bigger, and Multiply Your Impact
Liz Wiseman is a researcher and executive advisor who teaches leadership to executives around the world. She is the author of New York Times bestseller Multipliers: How the Best Leaders Make Everyone Smarter, The Multiplier Effect: Tapping the Genius Inside Our Schools, and Wall Street Journal bestseller Rookie Smarts: Why Learning Beats Knowing in the New Game of Work.
She is the CEO of the Wiseman Group, a leadership research and development firm headquartered in Silicon Valley, California. Some of her recent clients include: Apple, AT&T, Disney, Facebook, Google, Microsoft, Nike, Salesforce, Tesla, and Twitter. Liz has been listed on the Thinkers50 ranking and in 2019 was recognized as the top leadership thinker in the world.
She has conducted significant research in the field of leadership and collective intelligence and writes for Harvard Business Review, Fortune, and a variety of other business and leadership journals. She is a frequent guest lecturer at BYU and Stanford University and is a former executive at Oracle Corporation, where she worked as the Vice President of Oracle University and as the global leader for Human Resource Development.
Eric Partaker
Author, The 3 Alarms: A Simple System to Transform Your Health, Wealth, and Relationships Forever.
As a Peak Performance Expert, Eric Partaker helps CEOs, entrepreneurs, and leaders to reach their full potential, become better leaders, and build better businesses. His approach draws from his time advising Fortune 50 CEOs at McKinsey, his experience helping build up Skype's multi-billion dollar success story, and his own entrepreneurial journeys – together with behavioral science from Stanford University, as well as techniques from the worlds of elite sports and the military, areas where peak performance is key.
Eric's work has been featured on over 7 major TV stations, in the Wall Street Journal, and The Economist. He has also appeared as a guest judge on The Apprentice with Lord Alan Sugar.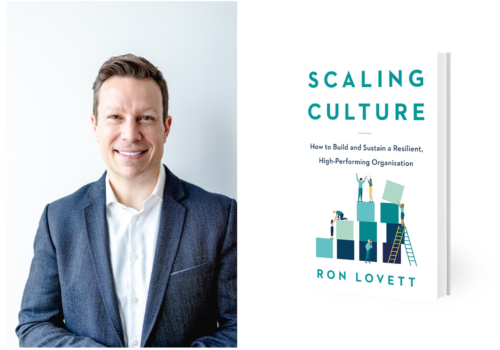 Ron Lovett
Author, Scaling Culture
Ron Lovett founded Source Security and grew it into a national security firm employing 1500 security guards across Canada. 15 years later, he sold the company to the largest security company in North America at a 24x multiple. Now, Ron focuses on his people and culture at the company Connolly Owens, a portfolio of residential rentals in Atlantic Canada set to revolutionize affordable housing. Ron's unorthodox entrepreneurial journey is defined by relentless learning, fast action, constantly coaching your staff to reach their potential – and inspired his first book Outrageous Empowerment in 2018. Ron's newest book, Scaling Culture, will be released this fall.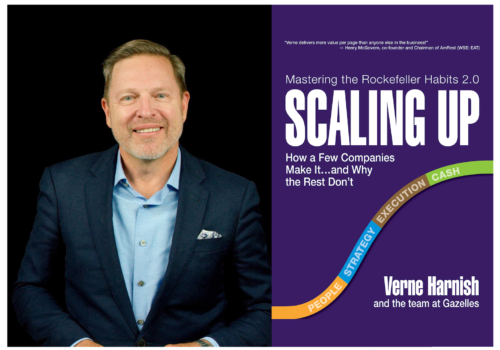 Verne Harnish - Summit Host
CEO & Author of Scaling Up
Verne Harnish is the founder and CEO of Scaling Up, a global executive education and coaching company with over 180 partners on six continents. He's spent the past three decades helping companies scaleup. Verne is also the founder of the world-renowned Entrepreneurs' Organization (EO), with over 14,000 members worldwide. Additionally, Harnish is the author of bestsellers Mastering the Rockefeller Habits, The Greatest Business Decisions of All Times for which Jim Collins wrote the foreword, and Scaling Up (Rockefeller Habits 2.0), which has won eight major international book awards including the prestigious International Book Award for Best General Business book.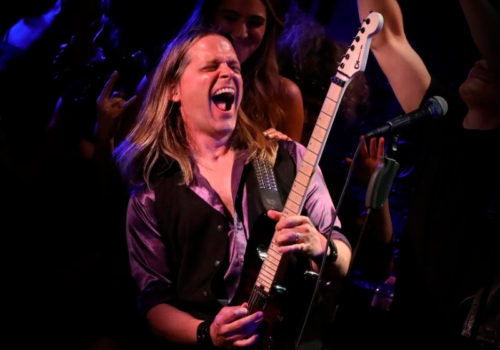 SongDivision
Musical Happy Half-Hour
Virtual meetings and events offer an engaging, cost effective alternative to physical meetings, conferences and events, and they can be just as effective at memorably bringing your people together. The key is to infuse entertaining and interactive programming just as you would at physical events, and music is the perfect medium through which to do it.
Using the same principles of music we integrate into our in-person programs, SongDivision's virtual meetings and events experiences heighten positive emotions, stimulate memory and strengthen relationships through interactive songwriting and performances. SongDivision can accommodate any virtual meeting scenario, from performing live in-studio for a televised broadcast, to setting up remotely via a virtual meeting platform.
Just wanted to reach out to tell you that I thought the last Summit was great!! I've been a fan of Scott Galloway and Adam Grant for a while (I'm currently attending Scott's second Sprint on Brand Strategy and am finding it educational and inspiring) and I had just finished Humanocracy a few days before the Summit. Branson was inspiring as usual and a great way to start the show!
I got some great feedback from clients and prospects on the event. Great line-up, great format and great outcome!

Omar Hikal, Chief Brand Builder, The Brand Company
I can't thank you enough for organizing the amazing virtual event! The speakers you lined up all conveyed very relevant and useful information besides providing inspiration. We're all in this together- no one is NOT impacted in some way by COVID-19 and how we choose to respond to this pandemic is key at doing our part to make our businesses, communities, and global ecosystem thrive. I'm committed to doing my part to help! Thanks again for the terrific line-up and event!

Rebecca Chang, President, Allegro Wise Inc.
I love the short form Summits! You've been able to catch in 2 hours, the hair blown back, drink from a firehose sense of excitement that we have when we leave the physical summits! Well done!!!  At some point, I will be glad to gather face to face.
Scott Galloway was my favorite.  Info dense deck! Lots of "oh shit" moments. EG: the scale of the fluctuation of Amazon stocks. The increase in spend rate by the government (2045 rates!!) and K shaped recovery. This also lines up with Roger Martin and others who we have heard. There are implications for our coaching.  The first is that we are on an 18-month all-out sprint! The second is that the old 'normal' is long gone, so tighten your runners
Ann Ralston, Ralston Consulting Inc.
"Best value webinar ever.  Thanks for thinking it through.  Excited to explore. Grateful to the offerings — ALL. One thing today: Emplify for our people-first needs. Thanks!  One word: WOW!"
Robbin Turner, CEO, Sable Systems
"You know what it did do for me, aside from the action items? The program infused some light and positivity in an otherwise cloudy day for me. Thanks Verne. You should be proud of the fact that for 2 hours you lifted up the spirits of those who participated. I think we all need to pay it forward!"
"As someone who is experiencing the first "crisis" in his career, most especially as a newly appointed executive, the information has now really empowered me to turn immediately to my team with some valuable resources to assist us in managing the pandemic and its impact on our business."
Agenda
Thursday, October 21 | 3:21pm - 5:05pm ET
Please note: As an Amazon Associate, Scaling Up may earn revenue from qualified purchases made through links on this page.