Our Mission: Supporting 20,000 Scaleups Globally
Most cities and regions have robust startup eco-systems, but to drive economic growth and create jobs, they need successful startups that scale up into vibrant companies.
Recognizing this opportunity, the 12-month 20,000 Scaleups Program was piloted and proven successful in 2018 in both London and Sydney. The goal is to provide the very best business education and coaching support to ambitious mid-market companies. This ongoing program puts together decades of hands-on experience, the latest cutting-edge management tools, and individual 1-on-1 support to equip high-potential companies with the skills, instruments, and entrepreneurial passion to grow as fast as possible.
With trends toward localization and the growth of cities, this initiative is focused on supporting our globe's top 150 cities in building vibrant economies by delivering on what we call "the triple billion."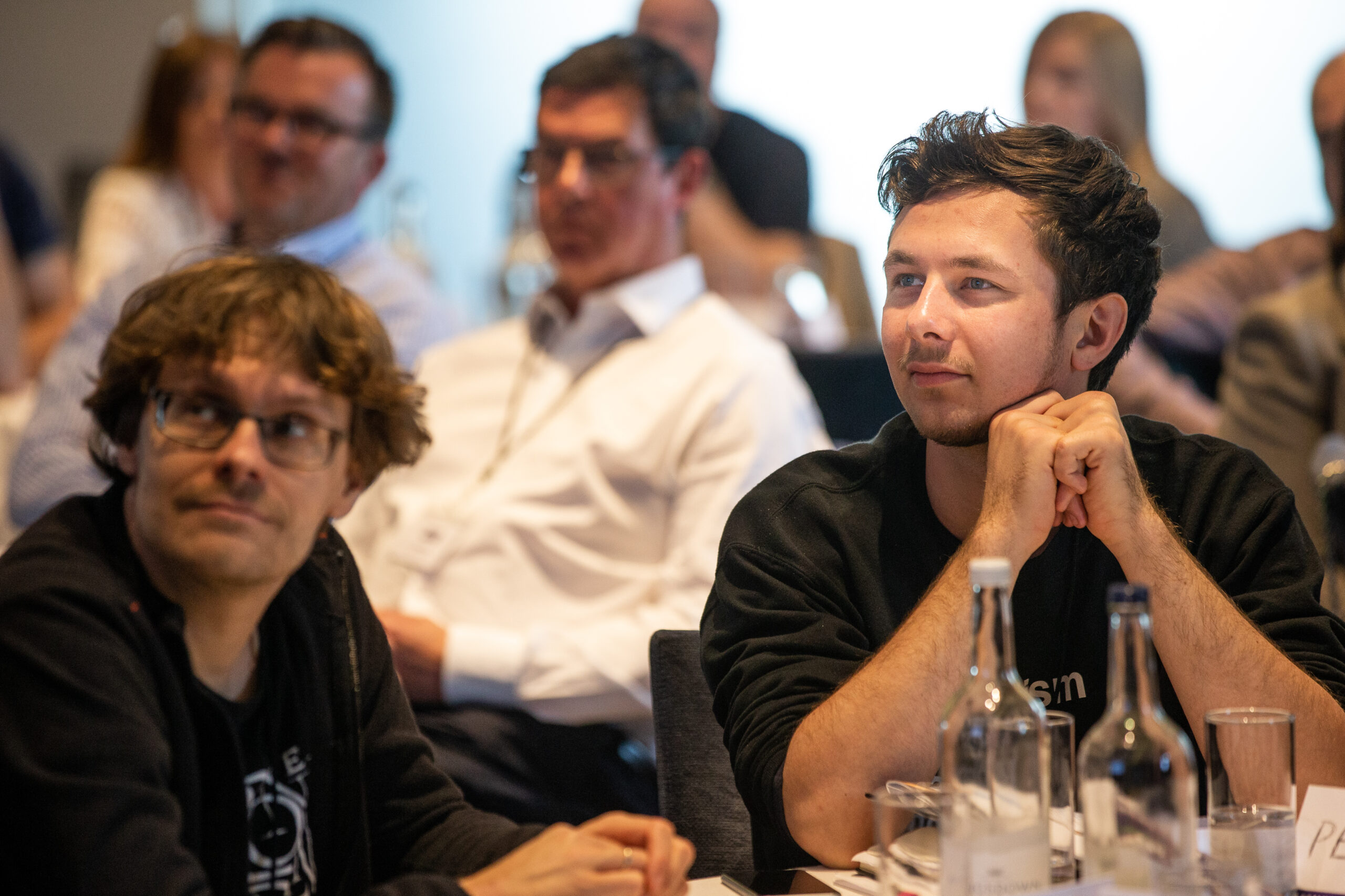 About the Program
By combining in-person education with guided online lessons, this 12-month accelerated program puts together decades of hands-on experience, the latest tested and trusted cutting-edge management tools, and individual 1-on-1 support. Your team will finish the program equipped with the skills, discipline, and the entrepreneurial passion to grow as fast as possible. And, CEOs of companies who complete the course obtain a Master's Certificate from Harvard.
Outcomes
The executive team is healthy and aligned.
REPORTING and analyses of customer feedback is frequent and accurate.
Everyone is ALIGNED with the #1 goal for the year and the quarter.
Core VALUES and purpose are alive in the organization.
Employees can articulate clearly the company STRATEGY, including long-term goals, core customer profiles, and brand promise.
Communication RHYTHM is established and information moves throughout the organization fast.
Every facet of the organization has a person assigned with ACCOUNTABILITY and goals are met.
Everyone has PRIORITIES and KPIs.
Ongoing employee FEEDBACK is collected to identify obstacles and opportunities.
The company plans and PERFORMANCE are transparent and visible to everyone.
Harvard Partnership
This initiative, in partnership with the Technology and Entrepreneurship Center at Harvard (TECH), furthers the academic rigor and prestige to which we hold our global program standards.
CEOs from the participating firms can attend Harvard for a two-day intensive workshop at the beginning and end of the year long program, and earn a Master's Certificate.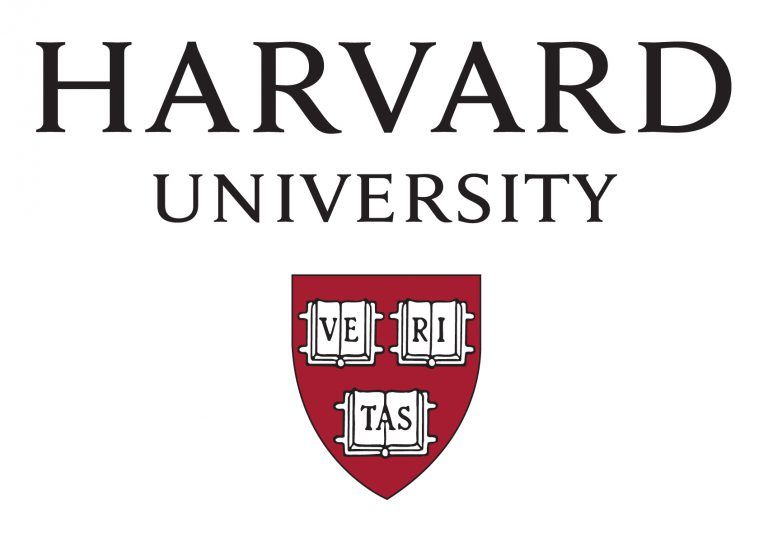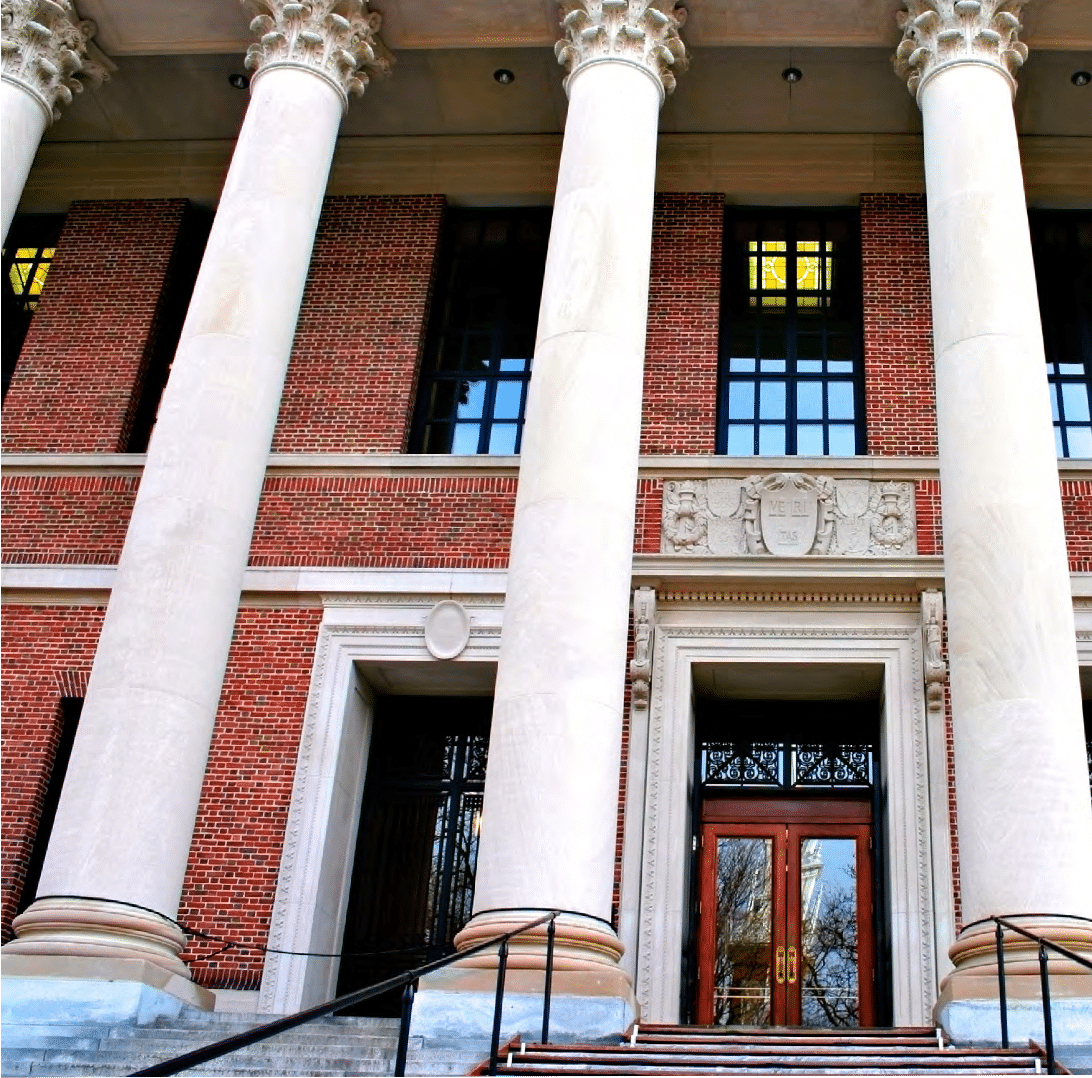 Program Locations
Here are some of our current Executive Programs. Explore the following cities, and meet your City Leaders!
Investment
The 12-month 20,000 Scaleups Program is an integrative process that involves both interactive, in-person education along with personal online learning. To supplement this further, your company will have access to:
Scaling Up Scoreboard Software subscription for up to 10 employees for 1 full year
Complimentary live streaming of both Spring and Fall ScaleUp Summits
Discounted registration prices for Spring and Fall ScaleUp Summits
A two-day Harvard Program for CEOs to recap lessons learned, reflections on the program, how they've implemented Scaling Up strategies, and any results*
Company diagnostics and assessment of current and future priorities and goals – including a personalized Cash Flow Story with your City Leader
Access to participating partner Better Book Club, a web-based book club that encourages professional growth and accountability within your business
Establish a strong culture of learning with all of your employees with

 

Growth Institute's

 

on-demand

 

Center for Excellence and Culture.
* optional session (additional $2,500 fee)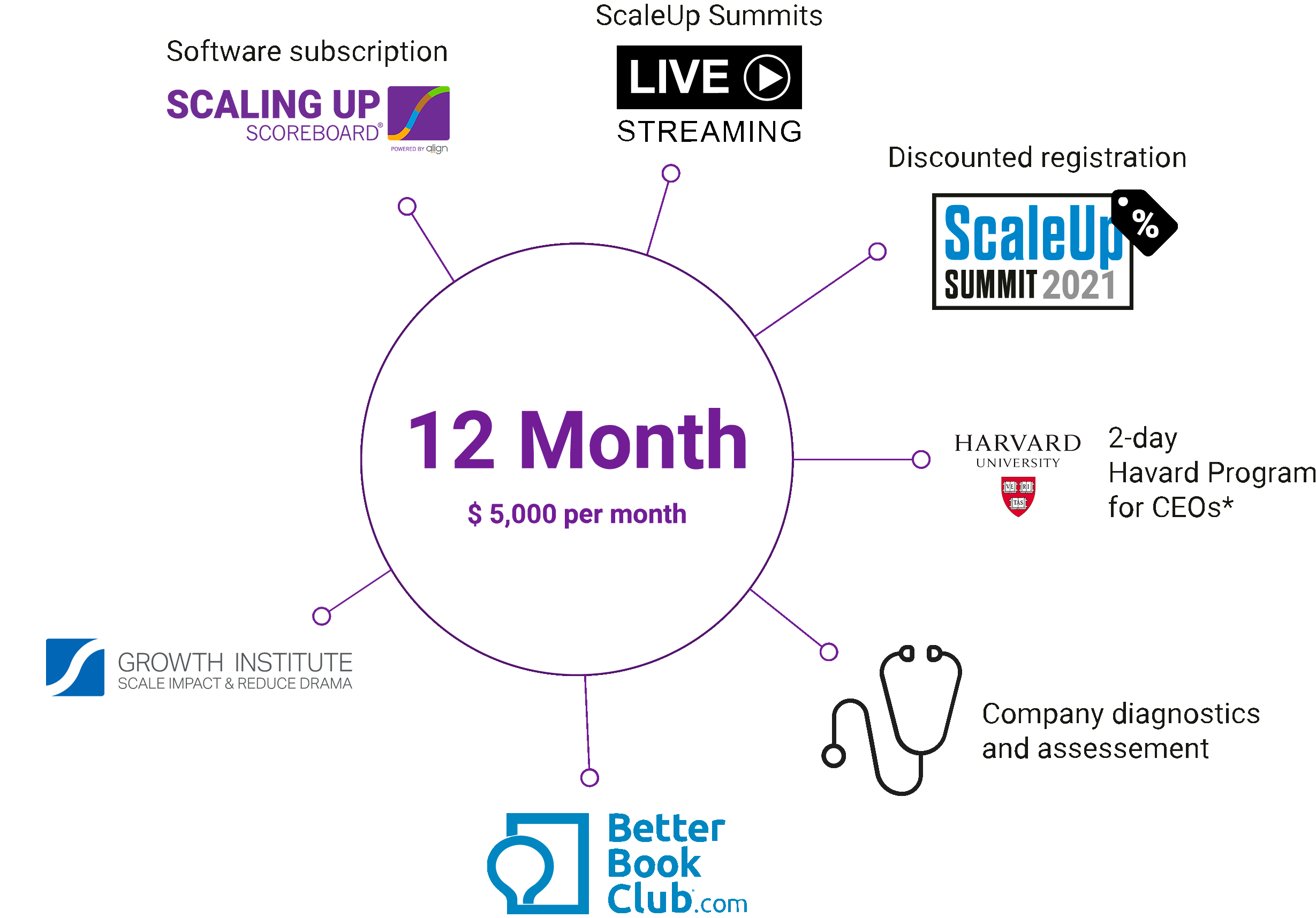 Scaling Up Success Stories
Testimonial
Jason A Jacobson
CEO, NetGain Technologies
We recently sold our business to private equity. It was unexpected, but we realized selling a business is often not on your timeline but on the market's timeline. I know you probably hear this a lot, but I specifically wanted to let you know I think one of the reasons they felt very good about our organization was the fact that we have implemented your habits. From the daily huddles to the one-page plan, I truly feel the disciplined culture we have formed around the Rockefeller Habits helped us achieve the top 10% of multiples in our industry on the sale!
Testimonial
Paul Binsfeld
President, Company Nurse
Verne, over 2 years ago, I made the commitment to Scale Up, using Jason Rush from PETRA (Scaling Up Certified coach) as my catalyst. Some amazing things have happened at Company Nurse over these past two years. First, I had three "leaders" on my team self-select themselves out of my company, which was an immense blessing. Second, our company culture improved to the point where we regularly get 8.8/10 scores on happiness from my employees. Culture has never been better! And, third, I have attracted some kick-ass talent and we are on our way to our BHAG of 15x growth by 2028.
Testimonial
Zack Stenger
Education Chair, SF Bay – Young Presidents' Organization
Verne's recent Rockefeller Habit's presentation to the SF Bay Young Presidents' Organization was a success! While many business resources focus on theory, Verne delivers practical tools, which can immediately impact corporate results. Verne's fast-paced, entertaining presentation style enabled him to cover the Rockefeller Habits while customizing the program on the fly in order to address burning issues on our CEOs' minds. Verne's very high rating for this event is simply par for the course for the Growth Guy.
Testimonial
I have worked with Verne since 1999 and seen our revenues grow from $6 million to almost $100 million for 2015. We've also expanded across North America and Asia. Each time I personally hear Verne, I come away with 1-2 great ideas and 3-4 ideas that I can walk back and immediately apply in my business. Multiply that times the other team members coming and you can imagine the value!
Testimonial
Scott Nash
CEO, MOM'S Organic Market
I was in a YEO forum with a guy who took his company from $7 million to $40 million, eventually selling to Raytheon for $40 million. After hearing his repeated references to Verne Harnish, I finally attended the Rockefeller Habits seminar. I honestly believe that without ever going, I'd still be running a mom and pop operation and probably hating my job–begging someone to buy me out!
Testimonial
Kevin Lewandowski
Founder & CEO Discogs
Two years ago I was just about to hire employee #10 and I knew things would have to change but I wasn't sure exactly what or how to do it. I picked up Mastering the Rockefeller Habits and I really identified with the material. Then I found out there was an upcoming workshop in Seattle and that's where I met Keith Upkes. We started working together right after and Keith's help has made a huge difference in my business and my life. Things are fun and exciting now, and the challenges less daunting.
Testimonial

Craig Falk
Owner, Craig Cares
Mastering the Rockefeller Habits is the best management book I've read. I love its concise format and practical advice on how to grow your company. I use the One Page Strategic Plan with my team every year to set our course as a company. I read the book for the first time three years ago and I re-read it frequently.
Testimonial
Bill Saint
President & CEO, Classica Homes
We are a luxury home builder in Charlotte, N.C. that has adopted many of the principles in Mastering the Rockefeller Habits and wanted to pass along our gratitude for helping us grow and thrive. The era of the mega-mansion is over, and we heard loud and clear that our buyers wanted incredible luxury, but in the right size and price. Our Island Collection, introduced in only 8 months, was all possible due to intense focus by our entire team.
Testimonial

Greg Krasnov
CEO, Platinum Bank
We are now the market leader in our main loan product, and we are growing rapidly, taking market share in other retail loan products and retail deposits, and actively pursuing acquisitions. I think that using Rockefeller Habits was absolutely THE key factor in our ability to achieve this. It is an incredibly powerful system, whose simplicity makes it possible to communicate our strategic plans and progress to each person in our now 1,600-strong employee body. If you want real results, forget a Harvard MBA and spend a few days with Verne! I know of no other strategic management system that is better.
Testimonial

Phil Miner
Chairman, Miner Holding Co.
We will never miss a Growth Summit again! The lost opportunity costs are simply too great.
Testimonial

Jeff Booth
CEO, BuildDirect
Learning the Rockefeller Habits is the single best thing we have done as a company. It has led to complete company alignment, faster learning, and numerous breakthroughs. More importantly, the process has allowed us to thrive despite being in an industry that has fallen almost 70% in the last number of years. I consider it a must for any leadership team looking to grow its business.
Testimonial
Mellie Cline
Allie Beth Allman & Associates
I am a realtor. Your website and blog are like crack. I started reading your book this morning on the treadmill. When I got home and went to sign up for the weekly email I discovered the treasure trove of various pdfs and other material online and spent the rest of the morning exploring. Holy cow! I finally managed to pull myself away, but it took a lot of discipline. I've been looking forward to reading your book, but I can see I'm going to enjoy it even more than anticipated.
Testimonial

Tony Petrucciani
CEO, Single Source Systems, Inc
Several of the management techniques (our daily "adrenaline" meetings and weekly management meetings) that we implemented over the years helped us get to a much better valuation than we would have otherwise.
Testimonial
Henry Mcgovern
Chairman and CEO, AmRest (WSE: EAT)
Gazelles deliver more value for the $ than anyone else in the business!
Testimonial
Bill Becker
President, Recordsforce
Recordsforce has been using Gazelles for a year and a half and we love it! It has made an amazing difference for me as CEO to have a real methodology for running my business.
Testimonial

Gene C. Towle
Managing Partner, Softec
I was very excited to find out that the Gazelles [coaching] program is available in Spanish in Mexico. Our primary market, housing, is in a serious crisis. [Your team] did a spectacular job in helping our company get back on track using the methodology of the Rockefeller Habits workshop.
Testimonial

Dwight Cooper
CEO, PPR Healthcare Staffing
I spoke to a group of CEOs and told them they needed to attend a Rockefeller Habits workshop and if they did not love it I would pay for their attendance!
Testimonial

Dan Rogers
President/CEO, Point to Point Transportation Services, Inc
It took some floundering to navigate the path of attempting to apply the Habits by ourselves but we then signed up for a Rockefeller Habits workshop and started working with your coach Ron Huntington. The results have been complete as expected – phenomenal. As a result of our success, I now actually have the time to work on my business (and myself). Thanks to Gazelles for being a huge part of our success at P2P!
Testimonial
Skip Keaton
Director of Sales and Service, On Demand Parts®3D Systems Corporation
One of my mentors introduced your book "Mastering the Rockefeller Habits" to me a little over 5 years ago and we really used it as a blueprint for the foundation of our success. And what success Quickparts has had! We use most of the tools that you discuss from daily huddles to a one-page strategic plan. A large part of what we do and the success we have had comes from your 147 pages. So this is my small thank you for a great book!
Testimonial

Steve Mckean
CEO, Acceller
Gazelles' two biggest value-adds for CEOs are providing a scalable management structure from zero to $100 million and vetting the business concepts and learning we need to grow our businesses. It is stressful to see more information being produced than can be consumed, so curating all the new ideas and authors, as you do, is huge for us.
Testimonial
Todd Andrews
CEO, Spinal Elements, Inc.
This is the most actionable and insightful business book I've ever read, and I read 4 at a time!
Testimonial

Jeshua Zapata
Partner, Xzito.com
Mastering the Rockefeller Habits has been fantastic, the book has been easy to understand stand, and it has been helping us grow as a management team, building a common language and a series of tools to manage our business effectively. The concepts are easy to understand, yet deep, profound and powerful. I wish we had this book when we 1st started the firm.
Testimonial

Roman Senecky
Managing Director, Mondi
My sincere thanks for the Rockefeller Habits training. I attended it with my team last year in Prague. We implemented numerous processes (daily meeting, good news, next 90 days, business lunch, and walking together) during the year at our 1,200-person company. Our learning resulted in a clear definition of our strategy and priorities…
Testimonial

Jon Kinning
COO and Owner, RK Mechanical, Inc
We are a huge disciple of your book and system for planning. We incorporated the one-page strategic plan about three years ago and use it as our platform for all of our planning across 5 business lines and corporately. We have married up your book with Getting Things Done by David Allen and Who by Geoff Smart. We utilize the scorecard system in Who to assign accountability to the plan and utilize the project plan in GTD to assign the next three action steps per Rock.
Testimonial

Jason Smith
President and CEO, Real Matters
We are a $150 million a year revenue company and continue to grow 40% plus annually. The organization is thriving on "Verne's Growth Drugs" with daily stand-ups, meeting rhythms, war rooms and strategic planning processes fully integrated into the DNA of the company. The result: we are executing on our strategy, and with a recently completed $40 million financing we are accelerating our growth through strategic acquisitions.
Testimonial

Dr. Steven Hotze
CEO, Hotze Enterprises
Mastering the Rockefeller Habits continues to be the best and most practical business book I have ever read. It is the foundation on which our enterprises have been built. Verne, thank you.
Testimonial
David Mammano
Founder/CEO, NextStepU.com
Without Verne's tools, we'd still be in the entrepreneurial stone age! Listen to the master… the Yoda of Entrepreneurship!
Testimonial
Jean-Pierre Leblanc
Co-Founder & Chair, SajeWellness
After 18 years of not knowing how to truly lead our company, I asked my partners to treat the Rockefeller Habits as our operating system. They agreed. Since then we've taken a business that just couldn't seem to reach $5m and grew it to $22m in 4 fun years.
Testimonial

Gerben Nijmeijer
CEO, Wazzup
Scaling Up is very applicable, even if you have a small, but fast-growing company. This year we will be growing from 1 to 6 countries with about 25 staff which would not have happened without your book. It's like Hogwarts school for entrepreneurs (which makes Verne professor Dumbledore!). The thing I like most about it is that it helps the 'geek' generation learn about strategy and execution quickly and clearly. Scaling Up has been an indispensable help for us, thanks a lot for that.
Testimonial

Kevin Chin
Founder and Managing Director, Arowana & Co.
The implementation of the Rockefeller Habits has had a profound impact on Arowana & Co. We have grown from $40m to nearly $500m in group enterprise value with virtually zero debt and despite the global financial crisis. $350m has come post implementation of the Rockefeller Habits in our business almost 3 years ago. Our BHAG now is how do we grow 10 fold again from $500m over the next 10 years and with this in mind we have commenced our expansion internationally. Without the discipline of RH, I think the BHAG is a pipe dream.
Testimonial

Frank Cowell
President, Elevator
I thoroughly enjoyed your talk and am kicking myself for not having my business partner there with me. Your talk was, quite possibly, the best talk I've ever attended. When I came home from your talk, I told my wife "this guy was literally dropping gold out of his mouth!"
Testimonial

Craig Hodges
CEO, King Content
I attended your two-day workshop organized in Sydney. Your focus on growth strategies really resonated with me and I adopted many as they matched with my ideals for the business when we started. Fast forward just over five years and we just sold for $48 million building offices in Sydney, Melbourne, Singapore, HK, London, and New York. I'm sure you've heard it many times but those growth strategies work!
Testimonial
Owen Yates
Partner, Frontline Real Estate Services
Frontline Real Estate Services was built using the guidelines of Mastering the Rockefeller Habits and we've grown the company to be the 11th largest commercial brokerage in British Columbia.
Testimonial
Jay Kinder
National Association of Expert Advisors, CEO & Co-founder
When we started our business in 2006 we were just entrepreneurs with a dream. In 2008 we were introduced to Mastering the Rockefeller Habits by a vendor partner who was in Entrepreneur Organization. That book changed our business. Since then we have relentlessly followed Verne's advice, tools, and techniques to grow our company. We are now on our 4th year in a row as one of Inc. Magazines top 5,000 fastest growing companies. There is no way we would have been able to engineer and manage this kind of growth without adopting Vernes' principles into our business.
Testimonial
Gary Pica
President, TruMethods
I have built 3 successful businesses using Verne's methodology. As a business coach myself, I work with hundreds of business owners around the world and encourage all of them to make The Rockefeller Habits and Scaling Up the framework for growing a successful business. I have found that business planning discipline is the leading indicator of success in business. Truly mastering the Rockefeller Habits is a lifelong journey.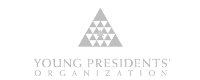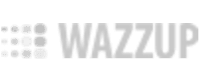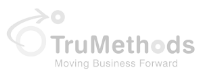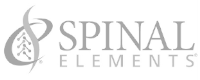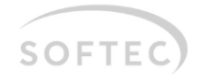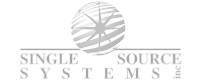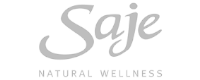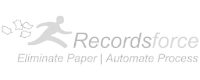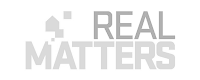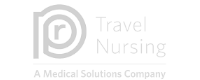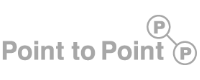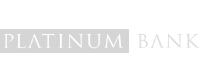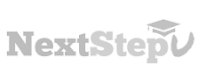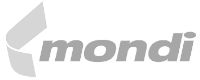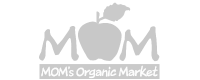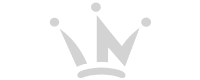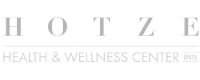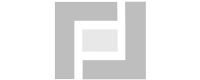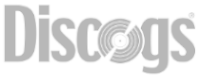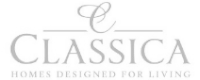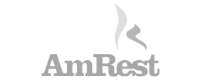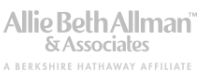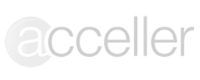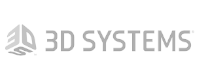 Learn more about our 20,000 Scaleups Program