Love is all you need!
If you love your employees and your customers, you'll find success. Join top Scaling Up partners from around the globe for our first Scaling Up+ Summit of the year. These leading CEOs and Authors will share actionable insight focused on your people and culture to ensure a prosperous 2021. Outthink competition with 3 keynotes in 90 minutes.
About the Speakers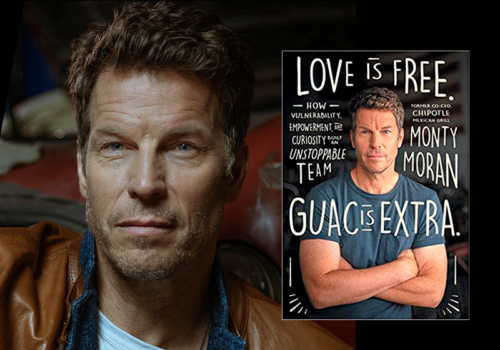 Monty Moran
As former Co-CEO of Chipotle, Monty created an extraordinary culture of empowered people that led to meteoric growth. Chipotle grew from a handful of restaurants to almost 2,500 and hundreds of employees to nearly 75,000, and along the way, they achieved historic financial results still unmatched in the industry and beyond. Monty gives credit to his amazing team, but as President and COO, and then as co-CEO for over 10 years, he set the course and steered the ship in the right direction.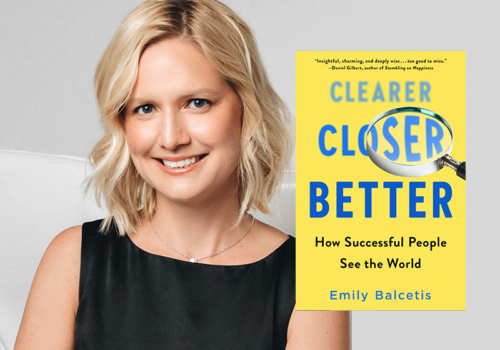 Emily Balcetis
Emily Balcetis is an Associate Professor of Psychology at New York University and the author of Clearer, Closer, Better: How Successful People See the World. Her research uncovers how the ways people see the world around them impact their ability to meet their goals and represents an intersection among social psychology, judgment and decision-making, social cognition, and perception. She has authored over 70 scientific publications and books and has appeared as a host for National Geographic and a guest on MSNBC.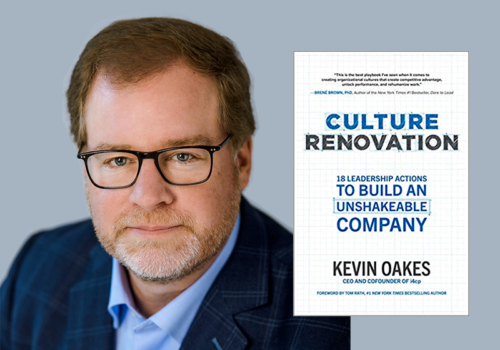 Kevin Oakes
 As CEO and co-founder of i4cp, Kevin Oakes provides strategic direction and vision, and is responsible for the overall operations of the organization. Kevin is a frequent author and international keynote speaker on next practices in human capital and works with business and HR executives on people practices that drive high performance. Kevin is also the author of Culture Renovation™, which will publish in January 2021. The book acts as a blueprint for senior leaders to positively change organizational culture and details 18 action steps which companies such as Microsoft, 3M and T-Mobile have followed to successfully renovate their cultures.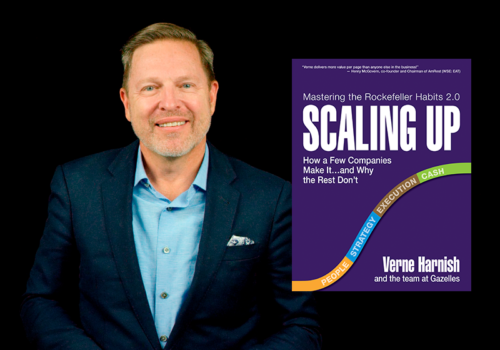 Verne Harnish - Summit Host
Verne Harnish is the founder and CEO of Scaling Up, a global executive education and coaching company with over 180 partners on six continents. He's spent the past three decades helping companies scaleup. Verne is also the founder of the world-renowned Entrepreneurs' Organization (EO), with over 14,000 members worldwide. Additionally, Harnish is the author of bestsellers Mastering the Rockefeller Habits, The Greatest Business Decisions of All Times for which Jim Collins wrote the foreword, and Scaling Up (Rockefeller Habits 2.0), which has won eight major international book awards including the prestigious International Book Award for Best General Business book.
Just wanted to reach out to tell you that I thought the last Summit was great!! I've been a fan of Scott Galloway and Adam Grant for a while (I'm currently attending Scott's second Sprint on Brand Strategy and am finding it educational and inspiring) and I had just finished Humanocracy a few days before the Summit. Branson was inspiring as usual and a great way to start the show!
I got some great feedback from clients and prospects on the event. Great line-up, great format and great outcome!

Omar Hikal, Chief Brand Builder, The Brand Company
I can't thank you enough for organizing the amazing virtual event! The speakers you lined up all conveyed very relevant and useful information besides providing inspiration. We're all in this together- no one is NOT impacted in some way by COVID-19 and how we choose to respond to this pandemic is key at doing our part to make our businesses, communities, and global ecosystem thrive. I'm committed to doing my part to help! Thanks again for the terrific line-up and event!

Rebecca Chang, President, Allegro Wise Inc.
I love the short form Summits! You've been able to catch in 2 hours, the hair blown back, drink from a firehose sense of excitement that we have when we leave the physical summits! Well done!!!  At some point, I will be glad to gather face to face.
Scott Galloway was my favorite.  Info dense deck! Lots of "oh shit" moments. EG: the scale of the fluctuation of Amazon stocks. The increase in spend rate by the government (2045 rates!!) and K shaped recovery. This also lines up with Roger Martin and others who we have heard. There are implications for our coaching.  The first is that we are on an 18-month all-out sprint! The second is that the old 'normal' is long gone, so tighten your runners
Ann Ralston, Ralston Consulting Inc.
"Best value webinar ever.  Thanks for thinking it through.  Excited to explore. Grateful to the offerings — ALL. One thing today: Emplify for our people-first needs. Thanks!  One word: WOW!"
Robbin Turner, CEO, Sable Systems
"You know what it did do for me, aside from the action items? The program infused some light and positivity in an otherwise cloudy day for me. Thanks Verne. You should be proud of the fact that for 2 hours you lifted up the spirits of those who participated. I think we all need to pay it forward!"
"As someone who is experiencing the first "crisis" in his career, most especially as a newly appointed executive, the information has now really empowered me to turn immediately to my team with some valuable resources to assist us in managing the pandemic and its impact on our business."
Agenda
Wednesday, February 24 | 2:24pm - 4:04pm ET
Please note: As an Amazon Associate, Scaling Up may earn revenue from qualified purchases made through links on this page.