More companies die of indigestion than starvation. - Andy Grove
Are you a leader of a growing mid-market firm?
Join Verne Harnish and his experienced team for 2.5 days of executive education in Denver!
The Scaling Up Performance Platform has helped the leadership teams of over 70,000 scaleups through a set of tools/techniques that address the 4 decisions in scaling a business: People, Strategy, Execution, and Cash – based on the book Scaling Up: How a Few Companies Make It…and the Rest Don't with almost a half-million copies in print across 17 languages. 
This multi-award-winning global summit offered to YPO exclusively has been honed over two decades and we're now giving scaleups everywhere this complete solution – a combination of assessments, learning, coaching, and software to help you manage the chaos that comes with scale. It's a highly interactive workshop with teams seated at roundtables to facilitate discussions and decision-making.
Voted the "Best Business Educational Event" in YPO

… and hosted in over 40 other cities worldwide.
MORE MONEY
2x Cash Flow
3x Industry Average Profitability
10x Valuation
MORE TIME
Reduce by 80% the time it takes to manage the business.
MORE FUN
Support to speed the process and take the load off the leadership team.
Testimonials
"The most intense and highest value for time and money training event from YPO so far. I wish we could have some of this at HBS."
YPO Past Attendee
 Izi Kohen (Istanbul Chapter)
"Rockefeller system delivers more value for the $ than anyone else in the business!"
YPO Past Attendee
Henry McGovern, Chairman and CEO AmRest
"Extraordinarily implementation oriented; great since we could bring our teams with us; so far the best YPO seminar I have ever attended."
YPO Past Attendee
Jochen Werz (Greater Europe Chapter)
Summit Overview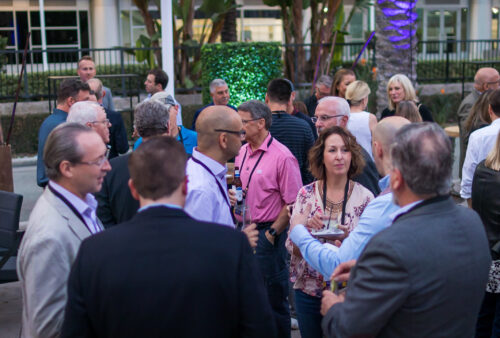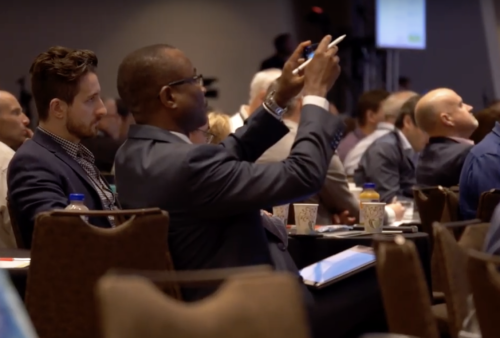 The Summit is for...
Speakers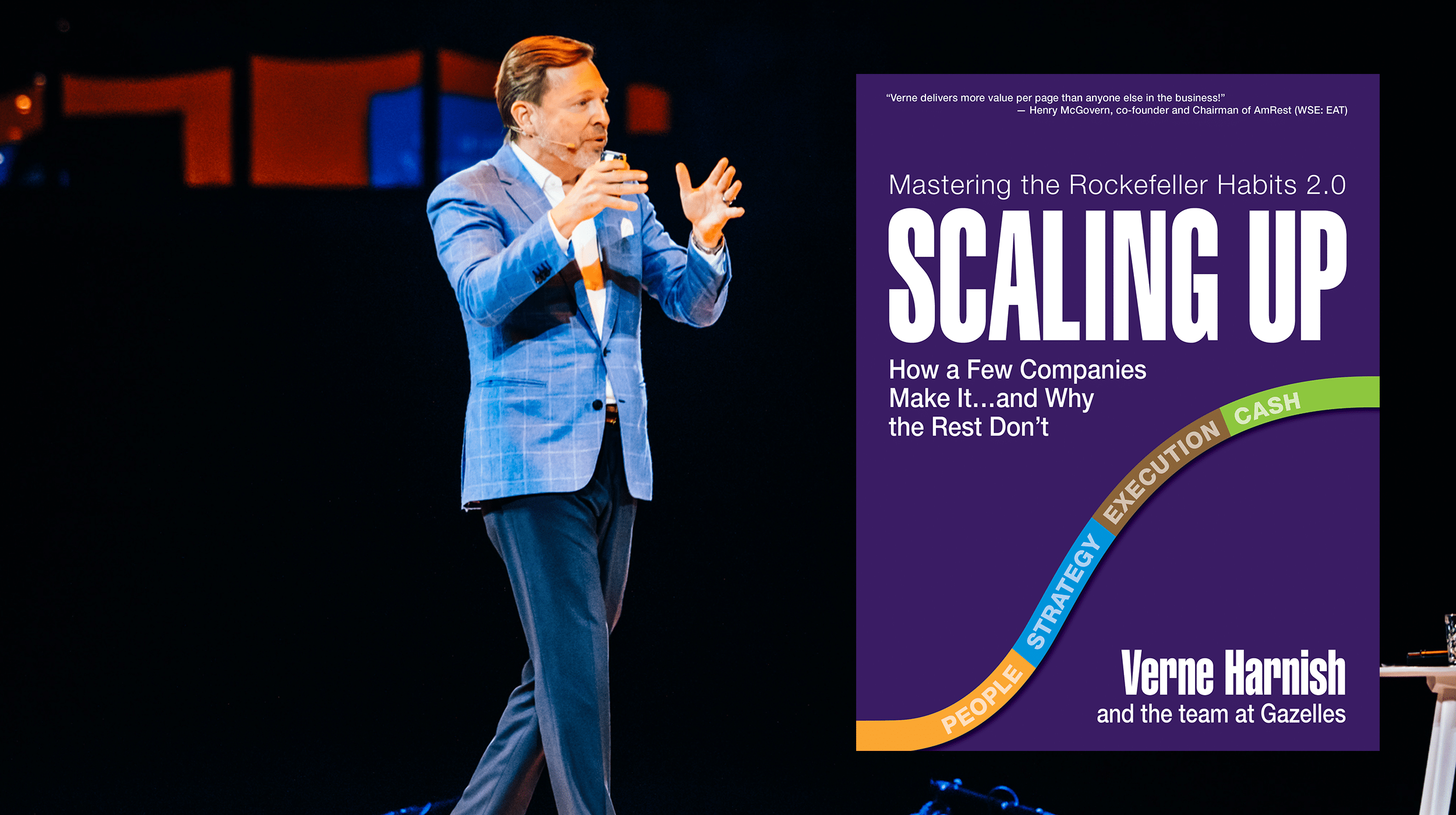 Verne Harnish
CEO & Author of Scaling Up: How a few Companies Make it…and Why the Rest Don't
Read Bio…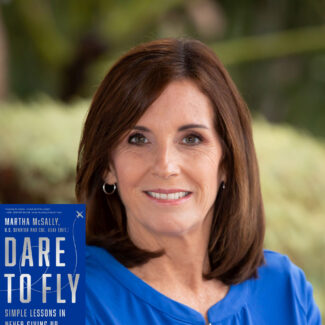 MARTHA McSALLY
Decorated Combat Pilot and Commander, Author of Dare to Fly: Simple Lessons in Never Giving Up
JOE POLISH
Founder of Genius Network, Author What's in It for Them? (Release date, 11/1/22)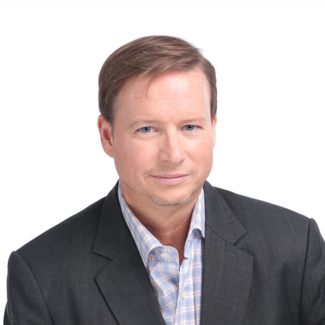 BILL GALLAGHER
Entrepreneur, CEO, and executive with 6 ­companies from startup through $550M
Musical Entertainment Provided by: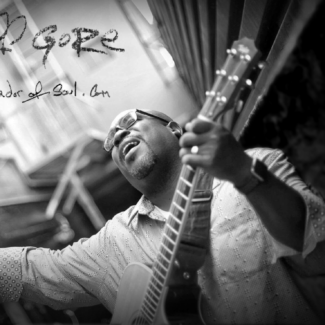 BIFF GORE
The "Ambassador of Soul" Biff Gore's rich vocals landed him a spot on season 6 of
The Voice singing "A Change Is Gonna Come" by Sam Cooke with Team Usher.
Summit Agenda
Monday, October 17, 2022
CEOs Only Session
Day 1 - Tuesday, October 18th
Day 2 - Wednesday, October 19th
Registration
Register for the Scaling Up Summit below:
For Coach Clients, EO, and YPO members, please reach out to Mike Davies at mike@scalingup.com to receive a discount.
Cancellation Policy: If you cancel within 72 hours, you'll receive a  refund. Because we have to guarantee food if you cancel after 72 hours before the event, you will be charged $300 per cancellation and refunded the remaining amount. 
For your comfort and convenience, please reserve your hotel accommodations at whichever hotel you prefer. Here is a list nearby hotels within walking distance:
Partnership Options
Customized packages to promote your brand and connect with clients
Frequently Asked Questions
WHERE IS THE 2022 SCALING UP+ SUMMIT?
WHAT'S THE WORKSHOP SCHEDULE?
The Summit begins 7:00pm Monday, October 17th for CEOs. All other attendees will begin on Tuesday, October 18th at 9:30am and concludes Wednesday, October 18th at 5:00pm. We'll continue to fill in details about the speaker schedule as the workshop gets closer.
WHAT DOES THE TICKET PRICE INCLUDE?
The ticket price includes your admission to the 2.5-day Summit with lunch, coffee and snacks on each day.
DOES REGISTRATION INCLUDE TRAVEL COSTS?
No. All travel costs – including airfare, transportation and hotel accommodations – are the responsibility of the attendee.
IS THERE A GROUP DISCOUNT?
There is! The more team members you bring, the larger the discount you'll receive. If you're a member of a YPO or EO chapter, email mike@scalingup.com to receive a 20% discount code for group discounts. If you're working with a Scaling Up Coach, please reach out to them, as they have a $200/seat discount for you!
ARE SPONSORSHIPS AVAILABLE?
WHAT'S THE CANCELLATION POLICY?
If you call or email us on or before April 4, 2022, you will be refunded the full amount. Cancellations made after April 4, 2022 will be required to cover the $295 food fee and refunded the remaining amount.