WHERE LEADING SCALE UP FIRMS MEET THE BEST IDEAS
This Summit is tailored to business owners interested in growing their companies. Over the course of two days, these scaling executives and their teams will learn from award-winning authors as they reveal their findings for building better leadership, strategy, marketing, sales, operations, and finance.
The ScaleUp Summit is your premier source for clarity on how to improve your business. Join leaders from the fastest growing mid-market firms ($5 million to $500 million), for intense interactive learning, networking, and idea-generation.
Out-learn and out-think the competition.
SCHEDULE
MAY 19-23, 2019
Day 1 - Tuesday, May 21, 2019
Day 2 - Wednesday, May 22, 2019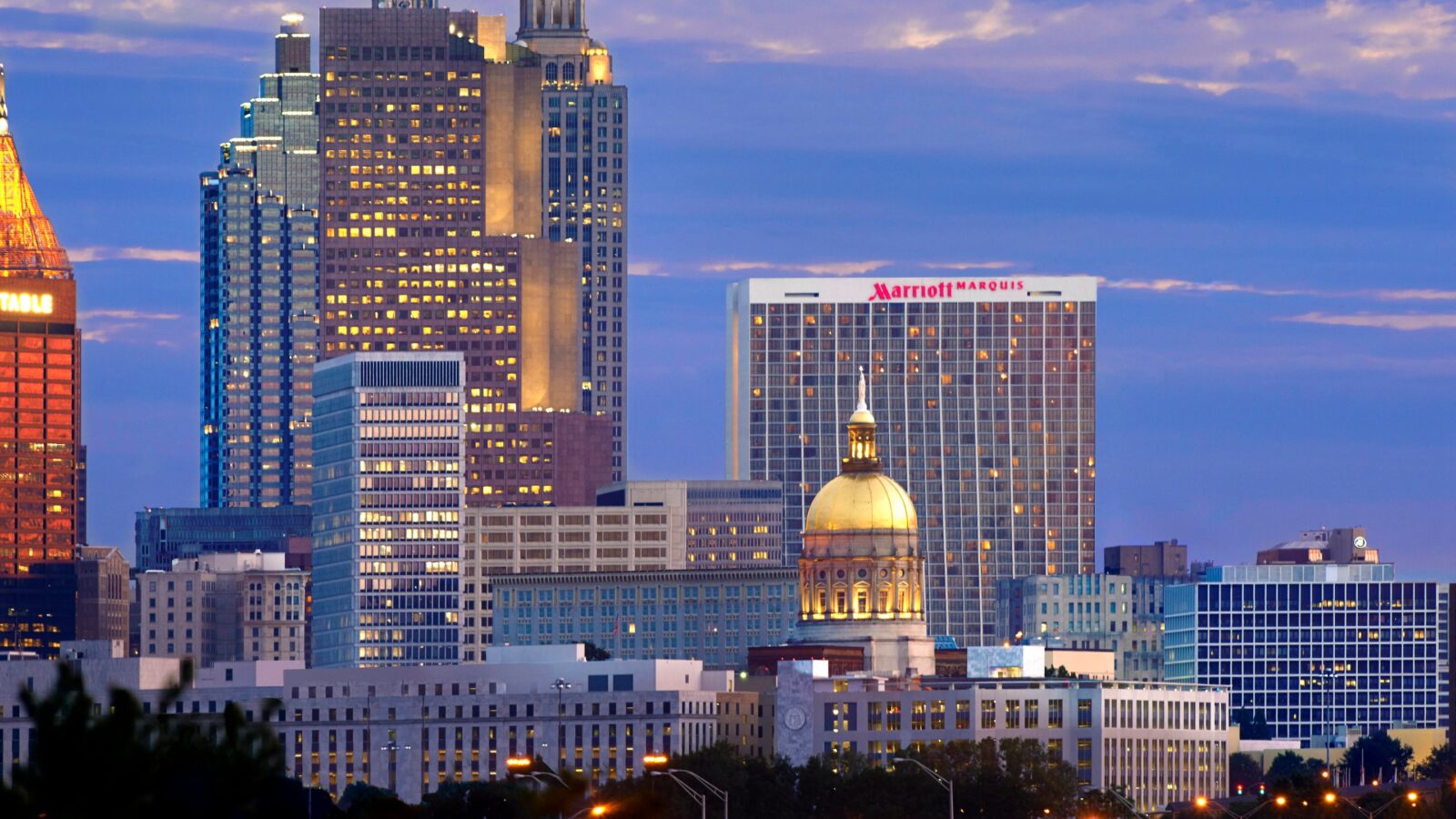 Directions & Parking
From the Airport
Travel north on Interstate 75/85 to Exit 248C for Andrew Young International Boulevard. Turn left onto the boulevard, then right onto Peachtree Center Avenue. Atlanta Marriott Marquis is two blocks on the right.
Traveling South on Interstate 75/85:
Take exit 249A for Courtland Street. Proceed to the third traffic light, then turn right onto Andrew Young International Boulevard. Continue one block to Peachtree Center Avenue, then turn right. Atlanta Marriott Marquis is two blocks on the right.
Parking
· Valet parking, fee: $45
· Off-site parking, fee: $4/hourly, $25/daily
· Valet hourly rates up to 6 hours, then daily rate applies. $36/day for oversized vehicles (No Buses / RVs / Dualies).
Registration
Registration Closed
Frequently Asked Questions
WHERE IS THE 2019 SCALEUP SPRING SUMMIT?
WHAT'S THE CONFERENCE SCHEDULE?
The ScaleUp Summit begins 8:00am Tuesday, May 21 and concludes Wednesday, May 22 at 5:30pm. For those looking to learn more about implementing the Rockefeller Habits, Thursday, May 23, we'll have the Scaling Up User Conference which will begin at 8:00am and conclude at around 5:30pm. We'll continue to fill in details about the speaker schedule as the Summit gets closer.
WHAT DOES THE TICKET PRICE INCLUDE?
The ticket price includes your admission to the two-day Summit, entrance to Tuesday night's networking reception; and breakfast, lunch, coffee and snacks on each day.
DOES REGISTRATION INCLUDE THE USER CONFERENCE?
No - the Summit and User Conference are two separate events; both are meant to help your companies reach the next level!
DOES REGISTRATION INCLUDE TRAVEL COSTS?
No. All travel costs – including airfare, transportation and hotel accommodations – are the responsibility of the attendee.
IS THERE A DISCOUNT FOR NONPROFITS?
Yes! Nonprofits with a 501c(3) or the international equivalent can purchase tickets to the Summit at the rate of $995 for each executive. Use the promo code: NONPFT
IS THERE A GROUP DISCOUNT?
There is! If your company brings four or more executives, you're eligible to register for the event at the discounted rate of $1695 - a savings of $1,200 or more per team.
ARE SPONSORSHIPS AVAILABLE?
WHAT'S THE CANCELLATION POLICY?
If you call or email us on or before April 20, 2019, you will be refunded the full amount. Cancellations made after April 20th, will be issued a credit for a future Summit.