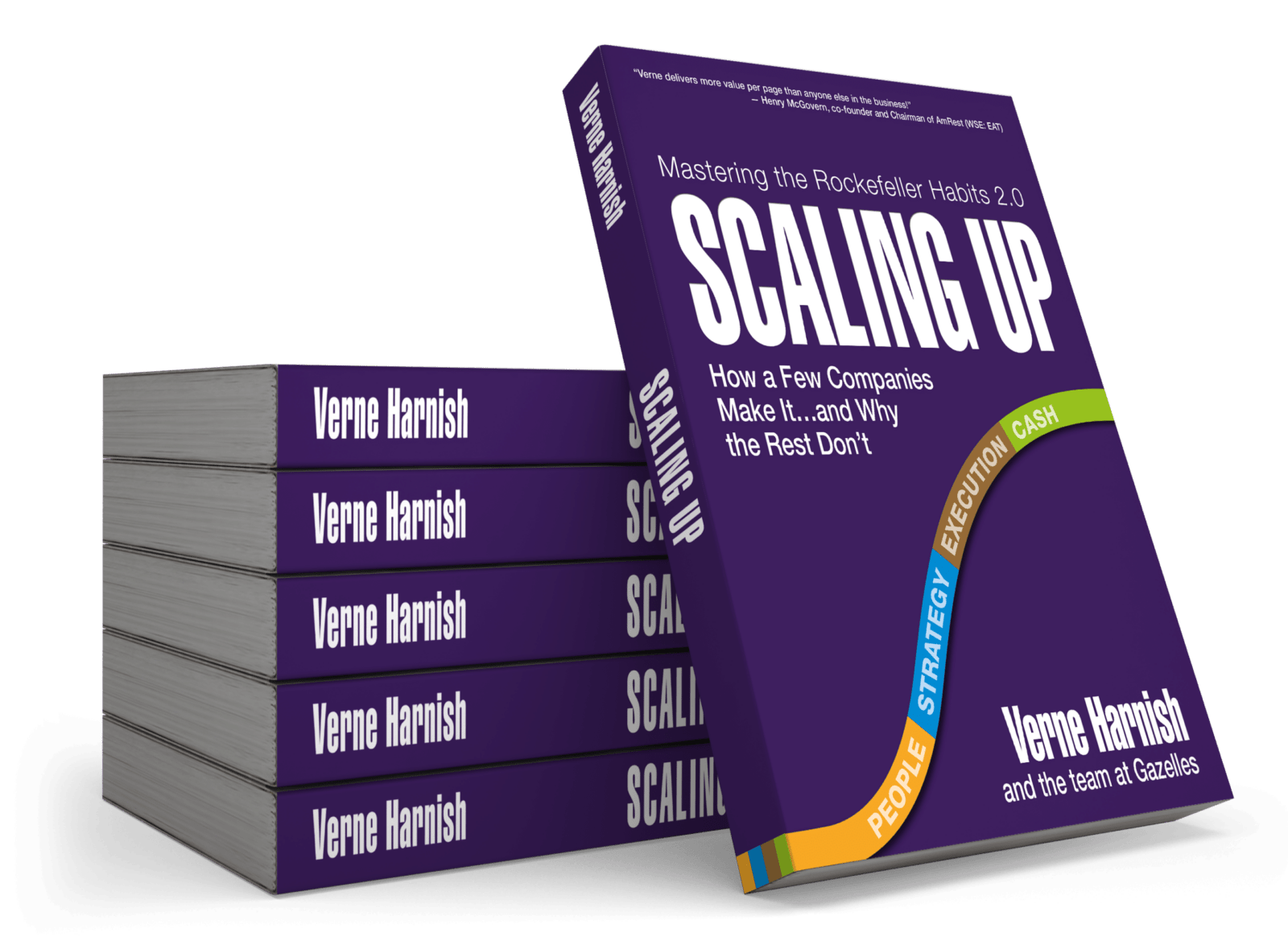 SCALING UP
Box of 20 Paperback Books
$199.80 USD
(excluding shipping fee and import taxes)
Product Details
ORDER PROCESSING:
Domestic orders placed after 12:00 pm EST are processed the next business day. Overseas orders may take an additional day to process.
IMPORT FEES:
International orders, including Canada and Mexico, may incur import fees charged by the Receiver's country, and are the responsibility of the Receiver.
HOLIDAY CLOSINGS:
Book orders will not be processed on the Thursday and Friday of Thanksgiving week; from Dec. 24th through Jan. 2nd; or on any other US federal holiday (see calendar HERE). Orders received on a holiday are normally processed on the next business day.
E-BOOKS and AUDIO-BOOKS:
These formats of Scaling Up are available from major online bookstores only.
CONTACT:
For further assistance, please contact Missy Giltner at Missy@ScalingUp.com or 1-703-858-1655.
Paperback: 256 pages
Publisher: Gazelles, Inc. (October 21, 2014)
Language: English
Carton Dimensions: 15 x 10 x 7 inches
Shipping Weight: 24 pounds
Scaling Up – Other Formats