Working Together
"Working Together" for the greater good is needed more than ever around our world as we all really know. Join top Scaling Up partners from around the globe for our second Scaling Up+ Summit of the year. These leading CEOs and Authors will share actionable insight focused on your people and culture to ensure a prosperous 2021. Outthink competition with 4 keynotes in 90 minutes.
About the Speakers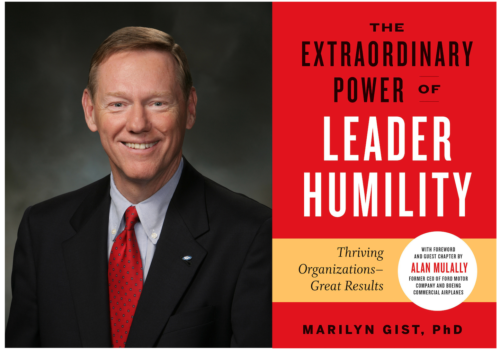 Alan Mulally
Former CEO of The Ford Motor Company
Alan Mulally served as president and chief executive officer of The Ford Motor Company and as a member of Ford's board of directors from September 2006 – June 2014. Mulally led Ford's transformation into one of the world's leading automobile companies and the #1 automobile brand in the United States. He guided Ford in working together on a compelling vision, comprehensive strategy and implementation of the One Ford plan to deliver profitable growth for all of the company's stakeholders.
Justin Roff-Marsh
Founder of Ballistix & Author of The Machine
For
more than 25
years,
Justin Roff-Marsh's 
thinking and writing on
the design of the sales function 
has 
blazed a trail for others to follow. 
He's the author of
The Machine
(A radical approach to the design of the Sales function) and the founder of Ballistix, an organization that builds sales and customer service teams on three continents. 
He's
also
a practitioner in the
Theory of Constraints
, 
the process-engineering methodology
Goldratt introduced to the business community in The Goal.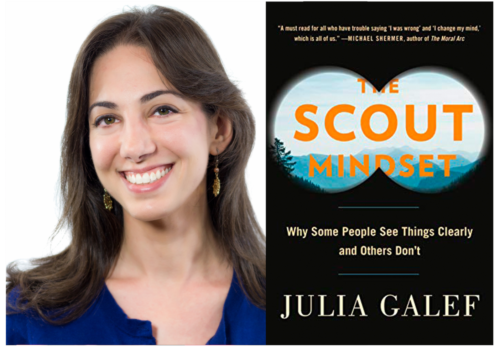 Julia Galef
Co-founder of Center for Applied Rationality & Author of The Scout Mindset
Julia Galef is the host of the popular Rationally Speaking podcast, where she has interviewed thinkers such as Tyler Cowen, Sean Carroll, Phil Tetlock, and Neil deGrasse Tyson. She co-founded the Center for Applied Rationality and has consulted for organizations such as OpenAI and the Open Philanthropy Project. Her 2016 TED Talk "Why You Think You're Right–Even If You're Wrong" has been viewed over 4 million times.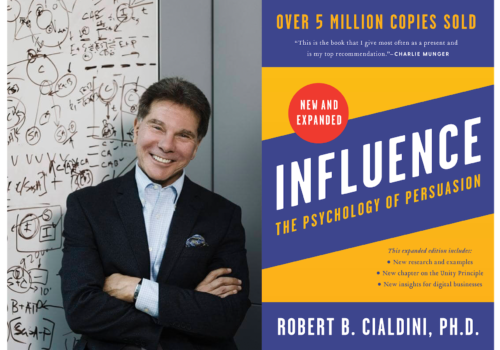 Dr. Robert Cialdini
Renowned Scientist, New York Times Best-Selling Author and "godfather" of influence
Dr. Robert Cialdini has spent his entire career conducting scientific research on what leads people to say "Yes" to requests. The results of his research, his ensuing articles, and New York Times bestselling books have earned him an acclaimed reputation as a respected scientist and engaging storyteller. His books, including Influence and Pre-Suasion, have sold more than 7-million copies in 44 different languages.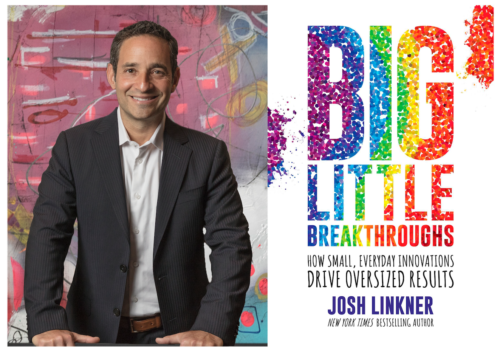 Josh Linkner
Chairman and co-founder of Platypus Labs & Bestselling Author
Josh has been the founder and CEO of five tech companies, which sold for a combined value of over $200 million and is the author of four books including the New York TimesBestsellers, Disciplined Dreaming and The Road to Reinvention. He has invested in and/or mentored over 100 startups and is the Founding Partner of Detroit Venture Partners. Today, Josh serves as Chairman and co-founder of Platypus Labs, an innovation research, training, and consulting firm.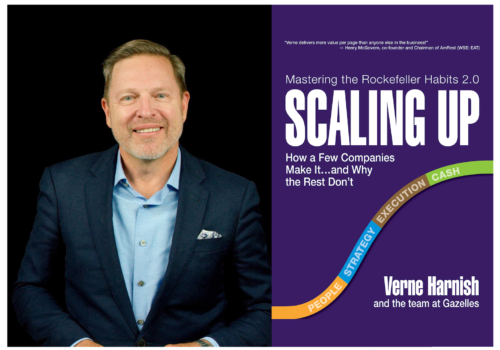 Verne Harnish - Summit Host
CEO & Author of Scaling Up
Verne Harnish is the founder and CEO of Scaling Up, a global executive education and coaching company with over 180 partners on six continents. He's spent the past three decades helping companies scaleup. Verne is also the founder of the world-renowned Entrepreneurs' Organization (EO), with over 14,000 members worldwide. Additionally, Harnish is the author of bestsellers Mastering the Rockefeller Habits, The Greatest Business Decisions of All Times for which Jim Collins wrote the foreword, and Scaling Up (Rockefeller Habits 2.0), which has won eight major international book awards including the prestigious International Book Award for Best General Business book.
Just wanted to reach out to tell you that I thought the last Summit was great!! I've been a fan of Scott Galloway and Adam Grant for a while (I'm currently attending Scott's second Sprint on Brand Strategy and am finding it educational and inspiring) and I had just finished Humanocracy a few days before the Summit. Branson was inspiring as usual and a great way to start the show!
I got some great feedback from clients and prospects on the event. Great line-up, great format and great outcome!

Omar Hikal, Chief Brand Builder, The Brand Company
I can't thank you enough for organizing the amazing virtual event! The speakers you lined up all conveyed very relevant and useful information besides providing inspiration. We're all in this together- no one is NOT impacted in some way by COVID-19 and how we choose to respond to this pandemic is key at doing our part to make our businesses, communities, and global ecosystem thrive. I'm committed to doing my part to help! Thanks again for the terrific line-up and event!

Rebecca Chang, President, Allegro Wise Inc.
I love the short form Summits! You've been able to catch in 2 hours, the hair blown back, drink from a firehose sense of excitement that we have when we leave the physical summits! Well done!!!  At some point, I will be glad to gather face to face.
Scott Galloway was my favorite.  Info dense deck! Lots of "oh shit" moments. EG: the scale of the fluctuation of Amazon stocks. The increase in spend rate by the government (2045 rates!!) and K shaped recovery. This also lines up with Roger Martin and others who we have heard. There are implications for our coaching.  The first is that we are on an 18-month all-out sprint! The second is that the old 'normal' is long gone, so tighten your runners
Ann Ralston, Ralston Consulting Inc.
"Best value webinar ever.  Thanks for thinking it through.  Excited to explore. Grateful to the offerings — ALL. One thing today: Emplify for our people-first needs. Thanks!  One word: WOW!"
Robbin Turner, CEO, Sable Systems
"You know what it did do for me, aside from the action items? The program infused some light and positivity in an otherwise cloudy day for me. Thanks Verne. You should be proud of the fact that for 2 hours you lifted up the spirits of those who participated. I think we all need to pay it forward!"
"As someone who is experiencing the first "crisis" in his career, most especially as a newly appointed executive, the information has now really empowered me to turn immediately to my team with some valuable resources to assist us in managing the pandemic and its impact on our business."
Agenda
Thursday, April 22 | 2:44pm - 4:22pm ET
Please note: As an Amazon Associate, Scaling Up may earn revenue from qualified purchases made through links on this page.