Are you researching Scaling Up and curious to know more about cost and price? If so, this article by Verne Harnish will explain cost/price ranges, packages, and more…
In our 30 years of helping companies around the globe scale up, we're often asked, "How much time does it take to implement the Scaling Up tools and techniques?" and "What does it cost?"
The answers depend on several factors:
How inherently disciplined you and your senior team are
Whether you attempt to self-teach or utilize an experienced certified coach
How quickly and efficiently you want to ramp up
Interestingly, the investment of time is not necessarily a function of the size of the company, though one would think a startup team could implement the system faster than a firm with thousands of employees. Often startups are so thinly staffed and so busy ramping up their initial product or service it can take them longer than a well-established firm with capable leaders who can run with the ideas and successfully execute the plan. In general, there are four cost ranges. Organizations have successfully implemented the tools while spending anywhere from a mere $20 to $200,000 per year on an ongoing basis—which we'll now explain in more detail…
The $20-to-$200 investment
---
The least expensive "do-it-yourself" approach to implementing Scaling Up is to purchase a copy of the book Scaling Up (Rockefeller Habits 2.0) off of Amazon (about $20 in paperback).
Available in 18 languages, and with over 500,000 copies in print, the book is written not as a teaser but as a true how-to guide and includes various open-source one-page tools (available in 22 languages, as well) that under-pin implementation. Someone with intense focus, drive and discipline can implement the tools and techniques simply by methodically working through the book. Over 70,000 firms are using the tools worldwide.
The complimentary one-page tools can be downloaded at scalingup.com. You can also download a complimentary copy of "The Barriers" chapter, which we encourage you to share with all of your employees as a starting point. There is also a complimentary bonus chapter on how to prepare and run a strategic planning session, including a sample One-Page Strategic Plan (OPSP). It's best if everyone in the firm reads the book. We suggest they start with:
"The Barriers" chapter

"The Core" chapter

The entire "Execution" section (brown section)
This will make it much less daunting to read the book – and quicker to support implementation, giving the entire company a common understanding and language. And to save you money, boxes of 20 books are available for less than half what they cost on Amazon through this link https://scalingup.com/book/ (bulk order button). A box of 20 paperback books is $199.80 plus shipping (English only).
Many companies form a book club to read Scaling Up together, one chapter a month. Most get through reading the book in a little over a year.
To help companies identify areas for improvement, there is a Scaling Up 4 Decisions Assessment available through one of our Scaling Up Certified coaching partners at no charge (a $295 value). It is focused on how you are doing on the 4 Decisions every company must get right: People, Strategy, Execution and Cash. This is an analytical tool for our coaching partners, who will be delighted to spend an hour debriefing the assessment for no charge.
The challenge with the self-help approach is maintaining the drive, focus and discipline around implementation (two foundational aspects of Scaling Up), as well as ensuring you are accurately executing. Most leaders already have too much on their plate. This may feel like just one more thing to do.
Often, this is a leader's first time implementing these ideas. Doing so without a coach is a lot like going out on the golf course or tennis court and thinking you are going to do well playing against a pro. Having a coach who is experienced and has helped hundreds of companies can help you avoid common mistakes that can be costly in time, money and damage to your brand. We have also found that many of our most successful Scaling Up companies have leveraged the power of an outside facilitator, especially as they grow a more professional leadership team. Someone who can be objective and provide insights into team dynamics to the CEO is an invaluable asset to developing a healthy and aligned executive team.

The $2,000 – $6000 one-time investment
---
Companies that need more support have several options: public Scaling Up workshops, the online blended Scaling Up Master Course, and private Scaling Up facilitations. Your company's best option depends on your budget and how customized an approach you want. Here is a summary:
1. Attend a public workshop:
Sending your executive team to one of our Scaling Up public workshops will cost anywhere from $295-$495 per executive, depending on how many people you bring. These workshops are either live or virtual. They provide a valuable opportunity to network with other companies interested in implementing the tools/techniques.
Scott Farquhar, co-founder and co-CEO of the technology firm Atlassian, brought a small team to the first workshop I hosted in Sydney, Australia in 2005, back when they only had 50 employees in total. This helped them to jumpstart the Scaling Up process. Today, Atlassian has more than 3,500 employees in six countries with a $45 billion market cap (Scott's endorsement is on the back of Scaling Up).
Public workshops are ideal for companies that want to learn the Scaling Up system in more detail but don't require a customized approach.

2. Online Scaling Up Master Course
This is a blended, online learning approach that combines self-paced videos, where I teach the Scaling Up principles, combined with live online Zoom sessions with 40 – 60 leaders of other qualified companies from around the globe. The program is facilitated by a top Scaling Up Certified coach, who is there to answer individual questions and spend one-on-one time online helping you to complete your One-Page Strategic Plan. The price is $5,990 for 3 people or roughly $2,000 per executive.
The Scaling Up Master Course takes place over 13 weeks, so you don't feel like you are drinking from a fire hose. Leaders have time to digest the ideas, implement practices such as the Daily Huddle and Quarterly Themes, and bring their experience back to the group of other leaders and to the coach, so they can get feedback and input.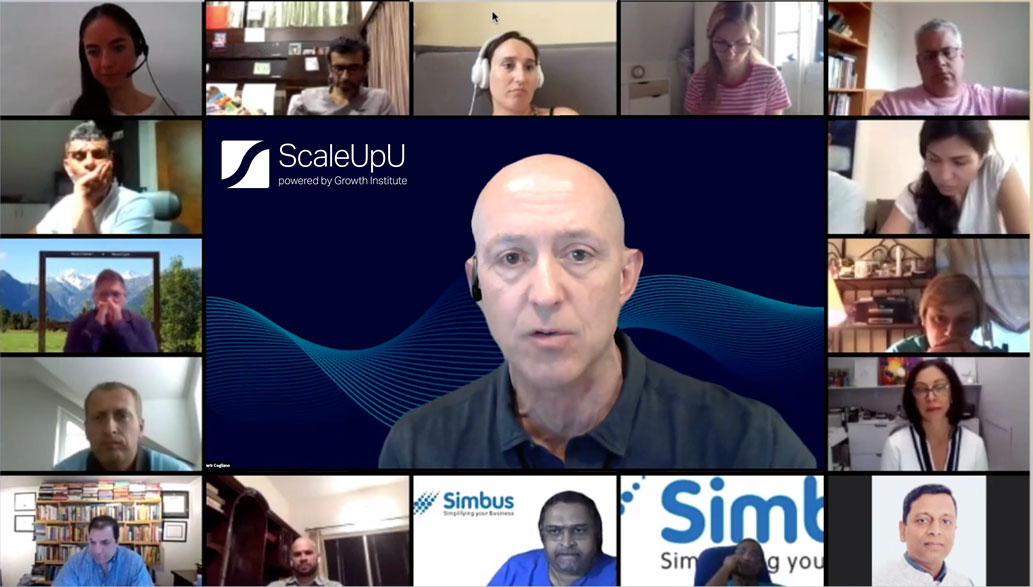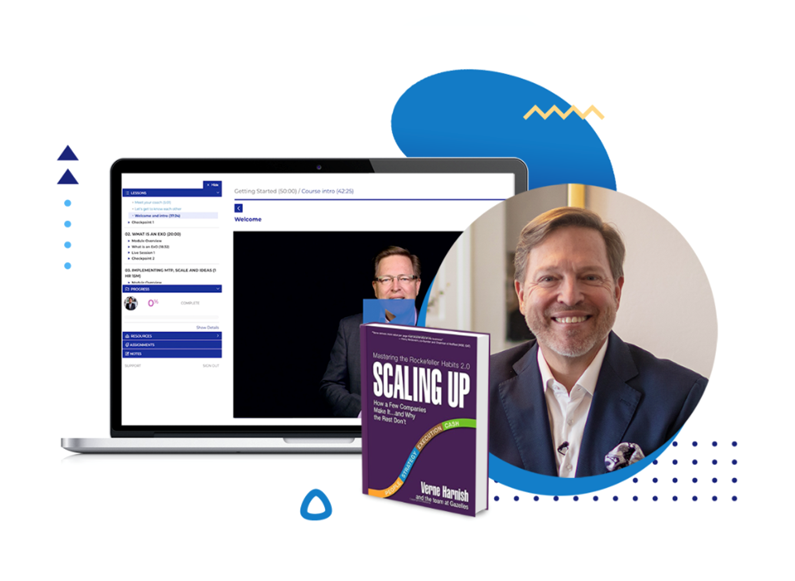 3. Private workshop for your company
Private workshops last one to three days and cost $6,000 to $16,000 in total. Organizing a private workshop is the quickest way to jumpstart your imple-mentation of Scaling Up.
Dave Rogenmoser, CEO and co-founder of the SaaS company Proof, opted for a private workshop, as detailed in this blog post. He and his business partners, JP Morgan and Chris Hull, had burned out on two consecutive businesses when they tried Scaling Up. At the time, they had jumped into another project but experienced too much stress and hassle again.
The three partners turned to Scaling Up for answers. In 36 hours, they turned their project into a business that's both scalable and fun to run. A year and a half and 13 more employees later, they've invested in long-term coaching, as well. This is a blended, online learning approach that combines self-paced videos, where I teach the Scaling Up principles, combined with live online Zoom sessions with 40 – 60 leaders of other qualified companies from around the globe. The program is facilitated by a top Scaling Up Certified coach, who is there to answer individual questions and spend one-on-one time online helping you to complete your One-Page Strategic Plan. The price is $5,990 for 3 people or roughly $2,000 per executive.

Within 12 months of its launch, Proof's app had been installed on more than 10,000 websites. After Y Combinator's Demo Day, Proof raised $2.2 million from venture capitalists, including YC and several notable angel investors.
Ultimately, a private workshop is the most customized approach. It is all about you, enabling you to go further faster and align your leadership team, so everyone is focused on the main thing.
Run by one of our local Scaling Up Certified Coaches, a private workshop is an opportunity to meet and see the coach in action. You will have a chance to see if you like their approach while they guide you through the tools.
The $40,000 to $120,000 annual investment
---
The most standard approach, after someone has read Scaling Up or gone through a workshop, is to engage one of our Scaling Up certified coaching partners.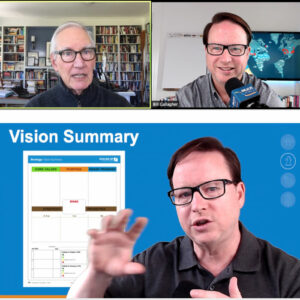 Typically, the coach will start with a 2-3 day kickoff retreat, then work with a company's executive team for a day or two every quarter, depending on the size and complexity of the company, to facilitate its quarterly and annual strategic planning process. (The free chapter from Scaling Up titled " Strategic Planning" outlines what running a quarterly and annual planning process entails.
Scaling Up Certified coaches charge an annual retainer that, after the initial planning session, will range from $40,000 to $120,000 a year, depending on the number of planning days you need and whether you prefer monthly or quarterly sessions (aligned with the broader monthly management meeting and training rhythm recommended in Scaling Up).
The standards for becoming a Scaling Up Certified Coach are initially high and require coaches to undergo 48 hours of continuing education a year to keep their certification, similar to a medical doctor. For more information, read "EOS versus Scaling Up." The ultimate benefits of having a Scaling Up Certified Coach are many. The coach leads you through the process, is biased toward your company's success and is not caught up in internal bias and politics. The coach also holds you accountable to stay on target and execute your plan.
In addition, many firms utilize the Scaling Up Scoreboard platform, a SaaS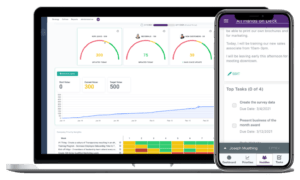 technology, to organize, communicate and measure progress continuously in a very visual, mobile-ready way. Using the Scaling Up Scoreboard costs $10 to $15 per user/month, based on the number of licenses purchased in an annual contract. By way of example, a 10-50-employee company's costs would range from $175 to $500 per month. Coaches of companies that use this technology will actively monitor the Scaling Up Scoreboard and intervene if the company faces challenges, for no extra charge.
To document each company's progress, our coaching engagements include an annual, 35-page reassessment of the leadership team's alignment and progress on the 4 Decisions (People, Strategy, Execution, and Cash) at no additional charge.
Each coach will also prepare a Quarterly Cash Flow Story, a 10-page, highly customized report providing real quantitative feedback on your progress in improving the cash conversion cycle at your firm by speeding up the flow of cash inside of the company. This is included in the annual retainer.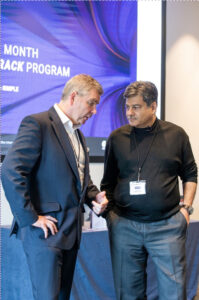 The Scaling Up Master's Program (SMP) is our group executive education and coaching offer and has been designed to provide a powerful combination of classroom learning delivered by our faculty leaders; online education for your employees; and ongoing coaching for a year. The program is underpinned by our academic partnership with Harvard University School of Technology and Entrepreneurship (TECH) and has an investment of $60,000 for the year.
Four times during the year, on a quarterly basis, an organization's CEO and its senior team come to a local "campus" with up to 10 other local executive teams for one or two days of intensive learning and sharing led by top regional and national business thought leaders in the fields of Strategy, Leadership, Sales, Marketing, Recruitment, International expansion, Execution, and Financing/Cash management.
The classroom education is supplemented by ongoing 1-on-1 coaching by a Scaling Up Certified coach with each participating company. It's designed to ensure that all of the learning can be successfully implemented across the organization.
The $200,000 investment
---
Many of our clients are looking for an "all-you-can-eat" weekly, monthly and quarterly support of their implementation of the Scaling Up system. They would like a coach to sit in during various Daily Huddles and weekly meetings to coach individual executives and teams and help them fine-tune the various habits.
To address this need, several of our Scaling Up Certified coaching partners offer companies the option of acting as an outsourced executive leader for $15,000 a month. The coaches drive implementation and support the leadership team throughout the process. This is the quickest and fastest way to ramp up the use of our tools.
Dimple Care, a podiatry provider that operates in elder care facilities across Australia, retained Gazelles Certified Coach Rob Nankervis on an ongoing basis to advise the company on how to improve on its strategy in 2015. The company, which employed about 60 podiatrists, was then valued at $2.5 million.
Nankervis soon identified a key problem—Dimple Care had set a 10-year Big Hairy Audacious Goal (BHAG) when, in fact, its podiatrists only stayed for an average of seven years. With his guidance, management broke down the company's BHAG into three smaller targets for customer satisfaction, growth in services and productivity.
Dimple Care also began holding regular team meetings, and managers began documenting their departments' performance in monthly reports.
Within six months, the company saw tangible results. By July 2017, Zenitas, a publicly-traded healthcare company, acquired Dimple Care for $13.4 million in July 2017—nearly $11 million more than its valuation in 2015. The company's revenue hit $11 million for fiscal 2017. This was one of many examples of how our coaching partners have helped leaders power growth at their companies. To date, we've directly coached over 12,000 companies, many of which have remained clients for more than two decades. For more case studies, see Scaleups.com.
Expected outcomes and ROI
---
The tools and techniques of the Scaling Up system are designed to provide a significant multiplier (10x) of your time and investment in terms of ROI. Working with a coach is an investment that should 10x Return yield a significant ROI of anywhere from 10x to 100x your investment. But it's important to remember that like any relationship, the partnership between client and coach depends upon both parties, and the success of that partnership will have a significant impact on the ROI achieved.
Teams find, for instance, that every minute they participate in a Daily Huddle gives them back 10 minutes in their schedule. Thus, an 8-minute Daily Huddle will win everyone back about an hour-and-a-half a day of wasted emails spent tracking down issues and answers. A similar financial return is achieved for every dollar invested in coaching, with 10x or more typically returned to the bottom line or greater in terms of increased valuation, as the example above illustrates. When you work with a Scaling Up Certified Coach, one of the first things you will do is determine the desired outcomes/results that you want to achieve from the Scaling Up Program so that you are both clear on what you are mutually working towards from the get-go!
What if you don't see this kind of return? One thing we teach companies is to provide a Brand Promise guarantee, something that is meaningful and impactful for the customers. In keeping with one of our Scaling Up values—"to practice what we preach"—Scaling Up Certified coaches include as their Brand Promise Guarantee our "short pay" provision. Essentially, if you don't feel there was sufficient value delivered at any time, you are free to pay what you thought our services were worth.
The idea for the short pay guarantee came from an article we recommend all companies read—Jim Collins' HBR piece "Turning Goals Into Results: The Power of Catalytic Mechanisms." That's where Collins describes companies' various guarantee promises, including Granite Rock's short-pay guarantee. Our adoption of short pay shows that any firm can learn from any other across industries. We're a professional service firm that shamelessly borrowed this great idea from a rock crushing company.
That said, getting the most out of the system takes an ongoing commitment. Given that there are 10 Rockefeller Habits and most companies can focus on and implement one or two habits a quarter, it generally takes a company 18-36 months to implement the entire system. The first year is typically dedicated to learning and implementing it, getting the leadership team aligned and accountable and supporting the CEO in his or her development. With that foundation in place, companies can accelerate their growth dramatically in the second and third years, positioning themselves as a potential acquirer or looking for opportunities for joint ventures.
Of course, as circumstances change and the company scales, systems and processes will need continuous refining. Many clients have retained a coach for a decade or more, though the average is three years. The Scaling Up system is designed to help you through every stage of your company's growth.
Free option
---
At this point, you may be wondering which approach is truly best for you. This is why we offer a no-pressure, no-obligation 30-minute call with one of our Scaling Up Certified Coaches. Our coaching partners will help you think through the various options to determine the best one for you. It will also let you test drive how it feels to have a coach. Warning: Not every company is a fit for our coaching program. We need to understand if you are committed, disciplined, willing to change and ready to be coached, and we will make an honest assessment. It is not good for our repu-tation if we persuade someone to use our services when they are not ready and they do not succeed. To meet companies where they are, we offer various ways to implement our tools.
Next steps
---
Not sure which choice is best for you and your business? We are happy to walk you through them in a one-on-one conversation. Contact us at coaching@scalingup.com.